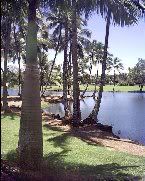 Name~ Hokule'a Kealoha

Short Bio~Hokule'a Kealoha is the Nom De Plume of a writer that formerly lived in Hawaii and is now living a life of adventure on the highways and byways of the American South . I am a Born Again follower of Jesus, as well as a wife, mother of cats and dogs,jeweler, entreprenuer, photographer and pilgrim...

Age~ Old enough to know better

Status~ Newly Single after 13 years of marriage,fur mom to the loving and devoted mini ShihTzu doggie Annabelle, born 6-11-2007 RIP 2-25-09, and the beautiful Abigail born 2-14-09

Hair Color~ natural brown/grey

Mood~ I ALWAYS have a mood, try me...

Loving~ Jesus, Hawaii, my furry friend, Abigail, my Pen Pals, Jewelry ,Blogging ,Writing anything,my Ipod,and being outdoors surrounded by my wonderful natural surroundings

Hating~ Boom Box Cars, Earspray, Abuse of Power,

Reading~













Books in Progress...








Just Finished Reading











Jesus, Divine Mercy ~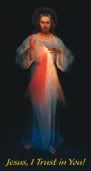 I Trust In You~

My Favorite Past Posts~Relive The Journey!~
2009~
















2008~


























2007~
















2006~
























2005~






































2004~
































2003~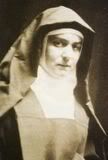 St. Edith Stein~Pray for Us

Religion Link List~






















Political Link List~









Arkansas Link List~
























Interactive Links~

Live WebCam Feed from the Mauna Lani Resort, Kohalla, Big Island of Hawaii


Click here for Aloha Joe!Live Hawaiian Music 24/7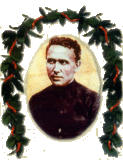 St. Damien of Molokai'i, Patron of Hawaii and the Outcasts among us, pray for us....




Hawaii Links~ ~





Technorotica for Blogging~




Join the Blue Ribbon Online Free Speech Campaign!





















Technorotica for Jewelers, and the Jewelry Trade~













January 13, 2007
The Ice Storm
The Crystal Forest Bella Vista Arkansas
01-13-2007 10:00 PM
I woke this morning to a wonderland of our neighborhood the morning after an ice storm. The sunlight gleeming through the trees was stunning, I wandered around the back and took some photos. I scurried back into the house quickly as the frozen fog chilled me to the bone.
We have been hearing about this storm system for nearly a week, I found it quite intimidating, looking at the blue and gastly pink juxtaposed against the familliar greens and yellows that mean heavy rain on a doppler radar tracking map. The line between the frozen polar air and the warm air pushing up from the Gulf of Mexico, runs right through our area as the Ozarks keep the worst of winter's wrath from pillaging the South. Our town sits on the edge of the Arakansas Ozarks, bearing the brunt of this meterological conflict
Woody went into the carlot today, while I stayed home, I prepared some food that we could eat without cooking and prepared in case we lost power. Woody stopped by Walmart and bought the last D batteries in the tri state area, as well as restocking our emergency water bread and cat food
Church is closed, so we will be home and should we still have power(...nearby towns close to the Oklahoma border have been without power all day, and the lights are flickering as I type....) watching EWTN and bracing for the worst that is supposed to come mid day sunday and into monday. I am already planning to be home from work on monday as is Woody. The ice is to give way to snow, no driving around until they get things plowed...thats fine with me, we are snug in our little house. I just hope we can stay warm enough....
Ice on our trees