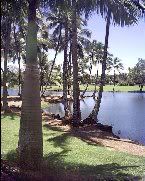 Name~ Hokule'a Kealoha

Short Bio~Hokule'a Kealoha is the Nom De Plume of a writer that formerly lived in Hawaii and is now living a life of adventure on the highways and byways of the American South . I am a Born Again follower of Jesus, as well as a wife, mother of cats and dogs,jeweler, entreprenuer, photographer and pilgrim...

Age~ Old enough to know better

Status~ Newly Single after 13 years of marriage,fur mom to the loving and devoted mini ShihTzu doggie Annabelle, born 6-11-2007 RIP 2-25-09, and the beautiful Abigail born 2-14-09

Hair Color~ natural brown/grey

Mood~ I ALWAYS have a mood, try me...

Loving~ Jesus, Hawaii, my furry friend, Abigail, my Pen Pals, Jewelry ,Blogging ,Writing anything,my Ipod,and being outdoors surrounded by my wonderful natural surroundings

Hating~ Boom Box Cars, Earspray, Abuse of Power,

Reading~













Books in Progress...








Just Finished Reading











Jesus, Divine Mercy ~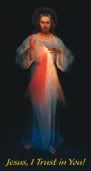 I Trust In You~

My Favorite Past Posts~Relive The Journey!~
2009~
















2008~


























2007~
















2006~
























2005~






































2004~
































2003~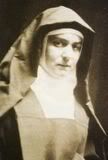 St. Edith Stein~Pray for Us

Religion Link List~






















Political Link List~









Arkansas Link List~
























Interactive Links~

Live WebCam Feed from the Mauna Lani Resort, Kohalla, Big Island of Hawaii


Click here for Aloha Joe!Live Hawaiian Music 24/7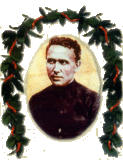 St. Damien of Molokai'i, Patron of Hawaii and the Outcasts among us, pray for us....




Hawaii Links~ ~





Technorotica for Blogging~




Join the Blue Ribbon Online Free Speech Campaign!





















Technorotica for Jewelers, and the Jewelry Trade~













March 28, 2007
"Distance" a poem
Fire in the Sky Sunset near Caldwell AR
"Distance"

At a certain distance
I follow You
Ashamed to come closer.
Though You have chosen
me as a worker
In Your vineyard
and I pressed the grapes
of your wrath

To everyone according to his nature:
What is crippled
should not always be healed
I do not know
weither one can be free
for I have toiled against my will...
Taken by the neck
like a boy, who kicks and bites
Till they sit him at a desk
and order him to make letters

I wanted to be
like the others but was given
the bitterness of separation,
Believed I would be
an equal among equals
but woke up a stranger
Looking at manners as if I arrived
from a different time

Guilty of apostasy
from the communal rite
There are so many
that are good and just
those were rightly chosen
And wherever You walk the earth
they accompany You
Perhaps it is true
that I loved You secretly
But without strong hope
to be close to You
as they are...
Czeslaw Milasz
Nobel Luareate 1980
Chair of Salvic Languages
University of Southern California
Labels: Faith, Poem, Scenic Arkansas