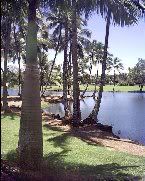 Name~ Hokule'a Kealoha

Short Bio~Hokule'a Kealoha is the Nom De Plume of a writer that formerly lived in Hawaii and is now living a life of adventure on the highways and byways of the American South . I am a Born Again follower of Jesus, as well as a wife, mother of cats and dogs,jeweler, entreprenuer, photographer and pilgrim...

Age~ Old enough to know better

Status~ Newly Single after 13 years of marriage,fur mom to the loving and devoted mini ShihTzu doggie Annabelle, born 6-11-2007 RIP 2-25-09, and the beautiful Abigail born 2-14-09

Hair Color~ natural brown/grey

Mood~ I ALWAYS have a mood, try me...

Loving~ Jesus, Hawaii, my furry friend, Abigail, my Pen Pals, Jewelry ,Blogging ,Writing anything,my Ipod,and being outdoors surrounded by my wonderful natural surroundings

Hating~ Boom Box Cars, Earspray, Abuse of Power,

Reading~













Books in Progress...








Just Finished Reading











Jesus, Divine Mercy ~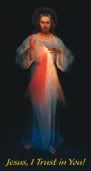 I Trust In You~

My Favorite Past Posts~Relive The Journey!~
2009~
















2008~


























2007~
















2006~
























2005~






































2004~
































2003~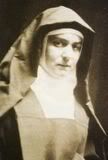 St. Edith Stein~Pray for Us

Religion Link List~






















Political Link List~









Arkansas Link List~
























Interactive Links~

Live WebCam Feed from the Mauna Lani Resort, Kohalla, Big Island of Hawaii


Click here for Aloha Joe!Live Hawaiian Music 24/7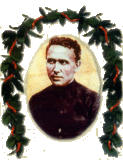 St. Damien of Molokai'i, Patron of Hawaii and the Outcasts among us, pray for us....




Hawaii Links~ ~





Technorotica for Blogging~




Join the Blue Ribbon Online Free Speech Campaign!





















Technorotica for Jewelers, and the Jewelry Trade~













March 22, 2009
Hosea 14~Healing for the Repentant
Early Spring Dogwood blooms... Honey Creek State Park near Grove OK
Return, O Israel, to the Lord your God, for your sins have brought you down. Bring your petitions, and return to the Lord. Say to him, "Forgive all our sins and graciously receive us, so that we may offer you the sacrifice of praise. Assyria cannot save us, nor can our strength in battle. Never again will we call the idols we have made `our gods.' No, in you alone do the orphans find mercy."
The Lord says, "Then I will heal you of your idolatry and faithlessness, and my love will know no bounds, for my anger will be gone forever! I will be to Israel like a refreshing dew from heaven. It will blossom like the lily; it will send roots deep into the soil like the cedars in Lebanon. Its branches will spread out like those of beautiful olive trees, as fragrant as the cedar forests of Lebanon. My people will return again to the safety of their land. They will flourish like grain and blossom like grapevines. They will be as fragrant as the wines of Lebanon.
"O Israel, stay away from idols! I am the one who looks after you and cares for you. I am like a tree that is always green, giving my fruit to you all through the year."
Let those who are wise understand these things. Let those who are discerning listen carefully. The paths of the Lord are true and right, and righteous people live by walking in them. But sinners stumble and fall along the way.
Labels: Scenic Arkansas, scripture