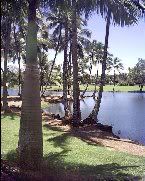 Name~ Hokule'a Kealoha

Short Bio~Hokule'a Kealoha is the Nom De Plume of a writer that formerly lived in Hawaii and is now living a life of adventure on the highways and byways of the American South . I am a Born Again follower of Jesus, as well as a wife, mother of cats and dogs,jeweler, entreprenuer, photographer and pilgrim...

Age~ Old enough to know better

Status~ Newly Single after 13 years of marriage,fur mom to the loving and devoted mini ShihTzu doggie Annabelle, born 6-11-2007 RIP 2-25-09, and the beautiful Abigail born 2-14-09

Hair Color~ natural brown/grey

Mood~ I ALWAYS have a mood, try me...

Loving~ Jesus, Hawaii, my furry friend, Abigail, my Pen Pals, Jewelry ,Blogging ,Writing anything,my Ipod,and being outdoors surrounded by my wonderful natural surroundings

Hating~ Boom Box Cars, Earspray, Abuse of Power,

Reading~













Books in Progress...








Just Finished Reading











Jesus, Divine Mercy ~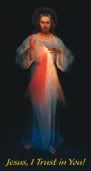 I Trust In You~

My Favorite Past Posts~Relive The Journey!~
2009~
















2008~


























2007~
















2006~
























2005~






































2004~
































2003~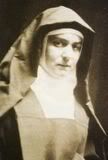 St. Edith Stein~Pray for Us

Religion Link List~






















Political Link List~









Arkansas Link List~
























Interactive Links~

Live WebCam Feed from the Mauna Lani Resort, Kohalla, Big Island of Hawaii


Click here for Aloha Joe!Live Hawaiian Music 24/7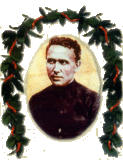 St. Damien of Molokai'i, Patron of Hawaii and the Outcasts among us, pray for us....




Hawaii Links~ ~





Technorotica for Blogging~




Join the Blue Ribbon Online Free Speech Campaign!





















Technorotica for Jewelers, and the Jewelry Trade~













April 10, 2009
Take Up Your Cross
Statue Jesus meets His mother while carrying His Cross The stations of the cross at St Elizabeth of Hungary Church Eureka Springs AR
Take Up Your Cross
I could only manage
One step at a time
I did not see
the Grand Design
I could only summon my strength
to take the next step
to carry the cross piece
on my shoulders
until I could carry it
no longer
and they made Simon help me

I was obedient to those
who led me to Calvary
and I did nothing to protest
against their injustice and cruelty
Who recognized their Lord and their God in me?
What God would allow Himself to be treated
on such a humiliating and agonizing way?

Do you not see?
Anyone can bow down
before a God of power and majesty;
the gods of all the peoples of the world
do god-like things,
either behaving with power
to crush all opposition
and to reward their friends
with goods and honors
or behaving with great and obvious holiness,
fasting and praying without ceasing.
Satan himself behaves in a way
that many think is truly god-like

But I allowed myself to be treated
like a common criminal
despised and rejected by men,
and nailed to a cross to die.
And I ask you to follow my example
out of love for me

Every other god
is a creation of you imaginations,
yourselves written large in fantasy,
bigger better holier than you are.
But I am not interested
in your following me
for what you can get
by putting yourselves under
my lordship and protection
I want to know your hearts
do you love Me
in whatever disguise I appear to you?
And so I walk the world
in the poor, the rejected
the sick and the oppressed
Do you love me
and recognize me in them?
Take up your cross and follow me,
for only those who lose their lives for my sake
will find them...
Richard Hobbs- 2002
from"Fifteen Mysteries in the Life of Jesus"
Brother of St Paul press
Labels: Catholic, Faith, Poem, Scenic Arkansas