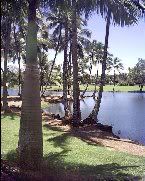 Name~ Hokule'a Kealoha

Short Bio~Hokule'a Kealoha is the Nom De Plume of a writer that formerly lived in Hawaii and is now living a life of adventure on the highways and byways of the American South . I am a Born Again follower of Jesus, as well as a wife, mother of cats and dogs,jeweler, entreprenuer, photographer and pilgrim...

Age~ Old enough to know better

Status~ Newly Single after 13 years of marriage,fur mom to the loving and devoted mini ShihTzu doggie Annabelle, born 6-11-2007 RIP 2-25-09, and the beautiful Abigail born 2-14-09

Hair Color~ natural brown/grey

Mood~ I ALWAYS have a mood, try me...

Loving~ Jesus, Hawaii, my furry friend, Abigail, my Pen Pals, Jewelry ,Blogging ,Writing anything,my Ipod,and being outdoors surrounded by my wonderful natural surroundings

Hating~ Boom Box Cars, Earspray, Abuse of Power,

Reading~













Books in Progress...








Just Finished Reading











Jesus, Divine Mercy ~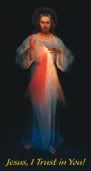 I Trust In You~

My Favorite Past Posts~Relive The Journey!~
2009~
















2008~


























2007~
















2006~
























2005~






































2004~
































2003~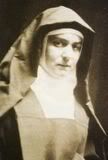 St. Edith Stein~Pray for Us

Religion Link List~






















Political Link List~









Arkansas Link List~
























Interactive Links~

Live WebCam Feed from the Mauna Lani Resort, Kohalla, Big Island of Hawaii


Click here for Aloha Joe!Live Hawaiian Music 24/7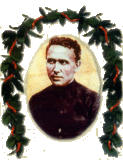 St. Damien of Molokai'i, Patron of Hawaii and the Outcasts among us, pray for us....




Hawaii Links~ ~





Technorotica for Blogging~




Join the Blue Ribbon Online Free Speech Campaign!





















Technorotica for Jewelers, and the Jewelry Trade~













April 17, 2007
Nau Kou Aloha, Ka Hawaii (All My Love, My Hawaii)
Morning Reflections Wailoa State Park Hilo Hawaii... Notice Snow Capped Mauna Kea in the background. I dream of Hilo often and sometimes wake up thinking that I am still there
Started April 16,2007
My leg hurts so badly I feel like I am going to pass out...I had slipped in the mud and cinder strewn yard at the Quarentine Station where we picked up Makoa and KaNani. They had stayed in the wonderful boarding facility while we traveled to Maui and Oahu...They had been so good on the flight to Honolulu and the 6 hour layover that allowed us to get them ready for the flight to Houston...The thought of my beloved kitties in the cargo space under the pilots frightens me, but I am so glad I was able to bring them with us. Woody is sleeping accross the aisle oblivious to my pain the physical, probably, and the emotional certainly. My knee was stickly with blood that was seeping from the wounds and swelling. My whole left foot and ankle badly sprained, was turning black from the deep brusing compounded by the ordeal of walking nearly a mile to the proper terminal because the cats would not be allowed on the airport tram, and then the nine hour flight to Houston. But the cuts and the brusing to my heart over the loss of my Hawaiian dream were even more painful. Even now, as that left knee twinges as I sit in my office, Ipod in my ear with the sounds of Keali'i Reichel,I remember that I inwardly shrank in on myself and cried silently the whole way to Houston...
My fears over the journey were unfounded...I was met at the gate by healthy kitties and sunny skies as we gathered our things and ventured forth into the great unknown. While I was sad, an even now am still sad, I know that this was God's will for my life. I dont regret a moment of the journey
A week later on a cool spring evening we few to NW Arkansas and were greeted by a cool ocean like breeze and the sweet smell of flowering trees and newly plowed fields. I took my walk this morning, around my office building and watched the neighboring farmer plow his field and smiled at this normal part of life here that is still delightfully exotic to me. I can see the cows across the bypass grazing on think grass that is now knee high...The frost burned plants and trees from the spring snow two weeks ago are recovering amazingly, and yesterday as I drove to work I found my stopped van surrounded by deer as they passed in front and behind me on their way down to a lakeside drink...
I never grow tired of the change of seasons, the beauty of this still rural bit of Middle America and the daily sunrises and sunsets that rival anything that Hawaii ever delivered. I have found a place here to call my own and am building my own life. There is room for me to develope more of my potential, to grow spiritually and socially, and prepare for my future. It is a good place to be.
I still love you , my Hawaii. You hold my heart, and nothing will change that...The time is passing... the scars on my leg and on my heart are healing, and the bad memories are fading while the good memories are still as sweet as they were when I made them. Like a Ginger lei the fragrance fills the hallway of my mind and Im sure will linger for many years to come...
Labels: Hawaii