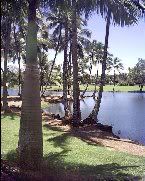 Name~ Hokule'a Kealoha

Short Bio~Hokule'a Kealoha is the Nom De Plume of a writer that formerly lived in Hawaii and is now living a life of adventure on the highways and byways of the American South . I am a Born Again follower of Jesus, as well as a wife, mother of cats and dogs,jeweler, entreprenuer, photographer and pilgrim...

Age~ Old enough to know better

Status~ Newly Single after 13 years of marriage,fur mom to the loving and devoted mini ShihTzu doggie Annabelle, born 6-11-2007 RIP 2-25-09, and the beautiful Abigail born 2-14-09

Hair Color~ natural brown/grey

Mood~ I ALWAYS have a mood, try me...

Loving~ Jesus, Hawaii, my furry friend, Abigail, my Pen Pals, Jewelry ,Blogging ,Writing anything,my Ipod,and being outdoors surrounded by my wonderful natural surroundings

Hating~ Boom Box Cars, Earspray, Abuse of Power,

Reading~













Books in Progress...








Just Finished Reading











Jesus, Divine Mercy ~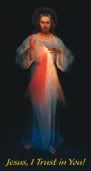 I Trust In You~

My Favorite Past Posts~Relive The Journey!~
2009~
















2008~


























2007~
















2006~
























2005~






































2004~
































2003~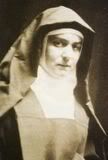 St. Edith Stein~Pray for Us

Religion Link List~






















Political Link List~









Arkansas Link List~
























Interactive Links~

Live WebCam Feed from the Mauna Lani Resort, Kohalla, Big Island of Hawaii


Click here for Aloha Joe!Live Hawaiian Music 24/7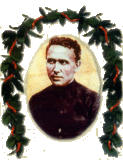 St. Damien of Molokai'i, Patron of Hawaii and the Outcasts among us, pray for us....




Hawaii Links~ ~





Technorotica for Blogging~




Join the Blue Ribbon Online Free Speech Campaign!





















Technorotica for Jewelers, and the Jewelry Trade~













May 18, 2008
Genesis 18~ The Old Testament Trinity
Country Lane Near Seneca Missouri
Genesis 18
1And the Lord appeared to him by the oaks of Mamre, as he sat at the door of his tent in the heat of the day.He lifted up his eyes and looked, and behold, three men were standing in front of him. When he saw them, he ran from the tent door to meet them and bowed himself to the earth and said, "O Lord, if I have found favor in your sight, do not pass by your servant. Let a little water be brought, and wash your feet, and rest yourselves under the tree, while I bring a morsel of bread, that you may refresh yourselves, and after that you may pass on—since you have come to your servant." So they said, "Do as you have said." And Abraham went quickly into the tent to Sarah and said, "Quick! Three seahs of fine flour! Knead it, and make cakes."And Abraham ran to the herd and took a calf, tender and good, and gave it to a young man, who prepared it quickly.Then he took curds and milk and the calf that he had prepared, and set it before them. And he stood by them under the tree while they ate.
They said to him, "Where is Sarah your wife?" And he said, "She is in the tent."The Lord said, "I will surely return to you about this time next year, and Sarah your wife shall have a son." And Sarah was listening at the tent door behind him. Now Abraham and Sarah were old, advanced in years. The way of women had ceased to be with Sarah. So Sarah laughed to herself, saying, "After I am worn out, and my lord is old, shall I have pleasure?" The Lord said to Abraham, "Why did Sarah laugh and say, 'Shall I indeed bear a child, now that I am old?' Is anything too hard for the Lord? At the appointed time I will return to you about this time next year, and Sarah shall have a son."But Sarah denied it, saying, "I did not laugh," for she was afraid. He said, "No, but you did laugh."
Then the men set out from there, and they looked down toward Sodom. And Abraham went with them to set them on their way.The Lord said, "Shall I hide from Abraham what I am about to do,seeing that Abraham shall surely become a great and mighty nation, and all the nations of the earth shall be blessed in him? For I have chosen him, that he may command his children and his household after him to keep the way of the Lord by doing righteousness and justice, so that the Lord may bring to Abraham what he has promised him."Then the Lord said, "Because the outcry against Sodom and Gomorrah is great and their sin is very grave,I will go down to see whether they have done altogether according to the outcry that has come to me. And if not, I will know."