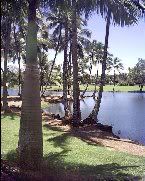 Name~ Hokule'a Kealoha

Short Bio~Hokule'a Kealoha is the Nom De Plume of a writer that formerly lived in Hawaii and is now living a life of adventure on the highways and byways of the American South . I am a Born Again follower of Jesus, as well as a wife, mother of cats and dogs,jeweler, entreprenuer, photographer and pilgrim...

Age~ Old enough to know better

Status~ Newly Single after 13 years of marriage,fur mom to the loving and devoted mini ShihTzu doggie Annabelle, born 6-11-2007 RIP 2-25-09, and the beautiful Abigail born 2-14-09

Hair Color~ natural brown/grey

Mood~ I ALWAYS have a mood, try me...

Loving~ Jesus, Hawaii, my furry friend, Abigail, my Pen Pals, Jewelry ,Blogging ,Writing anything,my Ipod,and being outdoors surrounded by my wonderful natural surroundings

Hating~ Boom Box Cars, Earspray, Abuse of Power,

Reading~













Books in Progress...








Just Finished Reading











Jesus, Divine Mercy ~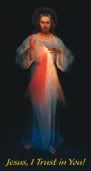 I Trust In You~

My Favorite Past Posts~Relive The Journey!~
2009~
















2008~


























2007~
















2006~
























2005~






































2004~
































2003~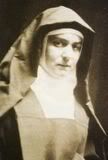 St. Edith Stein~Pray for Us

Religion Link List~






















Political Link List~









Arkansas Link List~
























Interactive Links~

Live WebCam Feed from the Mauna Lani Resort, Kohalla, Big Island of Hawaii


Click here for Aloha Joe!Live Hawaiian Music 24/7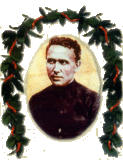 St. Damien of Molokai'i, Patron of Hawaii and the Outcasts among us, pray for us....




Hawaii Links~ ~





Technorotica for Blogging~




Join the Blue Ribbon Online Free Speech Campaign!





















Technorotica for Jewelers, and the Jewelry Trade~













March 24, 2009
Remember Me~ The Monthmind for Annabelle
Annabelle and her little boyfriend Paco at a Tiny Dog Play Day, Bentonville AR
Years ago death was commemorated by a year of mourning. Every month on the day of the passing of the Departed One, a funeral mass, the Lux Aeterna, would be said in memorial. I dont know if I will need a year but I saw this little poem on a pet grief website and thought that I would pass it on. If someone knows its author I will credit the work
Thank you for all of your love and support during this hard time in my life
Remember Me

"Remember me always, but do not grieve for me too long. I have tried always to comfort you in times of sorrow, and have made every effort to add joy to your life. I never wanted to cause you pain.

Peace for me is certain now, and I suspect I will have eternal sleep in the earth I have loved so well.

Please, after your period of grieving for me, make room in your heart for another. You are the kind of human being that should always have a friend like me to love. Your kind and gentle heart should not be wasted on my memory for too long. Give your love to another. I know your new friend will never take my place, because we had something very special.

It may not be quite the same, but a new devoted and loving companion will in time, become special in their own way.

You loved me very much and I loved you. My spirit will always be with you, and no matter how deep my sleep, my grateful heart will always remember you.