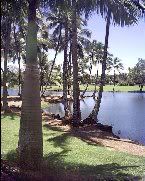 Name~ Hokule'a Kealoha

Short Bio~Hokule'a Kealoha is the Nom De Plume of a writer that formerly lived in Hawaii and is now living a life of adventure on the highways and byways of the American South . I am a Born Again follower of Jesus, as well as a wife, mother of cats and dogs,jeweler, entreprenuer, photographer and pilgrim...

Age~ Old enough to know better

Status~ Newly Single after 13 years of marriage,fur mom to the loving and devoted mini ShihTzu doggie Annabelle, born 6-11-2007 RIP 2-25-09, and the beautiful Abigail born 2-14-09

Hair Color~ natural brown/grey

Mood~ I ALWAYS have a mood, try me...

Loving~ Jesus, Hawaii, my furry friend, Abigail, my Pen Pals, Jewelry ,Blogging ,Writing anything,my Ipod,and being outdoors surrounded by my wonderful natural surroundings

Hating~ Boom Box Cars, Earspray, Abuse of Power,

Reading~













Books in Progress...








Just Finished Reading











Jesus, Divine Mercy ~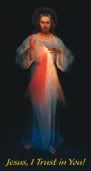 I Trust In You~

My Favorite Past Posts~Relive The Journey!~
2009~
















2008~


























2007~
















2006~
























2005~






































2004~
































2003~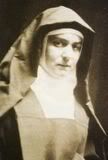 St. Edith Stein~Pray for Us

Religion Link List~






















Political Link List~









Arkansas Link List~
























Interactive Links~

Live WebCam Feed from the Mauna Lani Resort, Kohalla, Big Island of Hawaii


Click here for Aloha Joe!Live Hawaiian Music 24/7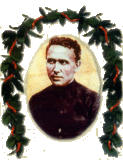 St. Damien of Molokai'i, Patron of Hawaii and the Outcasts among us, pray for us....




Hawaii Links~ ~





Technorotica for Blogging~




Join the Blue Ribbon Online Free Speech Campaign!





















Technorotica for Jewelers, and the Jewelry Trade~













April 12, 2009
Mark 16:1-8~ The Rest Of The Story
The Risen Christ.... The altar of St Francis of Rome Church Clifton District Loiusville KY
When the Sabbath was past, Mary Magdalene and Mary the mother of James and Salome bought spices, so that they might go and anoint him.

And very early on the first day of the week, when the sun had risen, they went to the tomb.
And they were saying to one another, "Who will roll away the stone for us from the entrance of the tomb?"

And looking up, they saw that the stone had been rolled back—it was very large.
And entering the tomb, they saw a young man sitting on the right side, dressed in a white robe, and they were alarmed.

And he said to them, "Do not be alarmed. You seek Jesus of Nazareth, who was crucified. He has risen; he is not here. See the place where they laid him.
"But go, tell his disciples and Peter that he is going before you to Galilee. There you will see him, just as he told you."

And they went out and fled from the tomb, for trembling and astonishment had seized them, and they said nothing to anyone, for they were afraid.
Pastor David made a good point this morning, this passage ends so abruptly it makes you wonder why Mark hardly finished the sentence of verse 8... Was he arrested by soliders, or left to go off with Barnabas or Paul?... Others have tried to finish the tale, we know that Mark didnt write the final verses of the book that bears his name, the add on is a rough fit.
Was it deliberate, this omission of the marvelous? After all The Roman mind to whom this Gospel is directed was accustomed to tales of miracles wrought by the pantheon of gods goddesses and demi-gods but, none of them ever claimed to reclaim a departed spirit and replace it into a body abandoned in death... a three day old body at that. This is not found in any myth or legend...could it even be true?...
Perhaps Mark wanted to make sure that his readers kept reading... that the new followers of The Way, as Jesus' teachings were called then, kept following. We will never know. We can see that these tales did circulate as Paul relates in first
Conrinthians 15
and there was disbelief
What we do know is this, that Mark recorded the story and we have it today. The next step we need to take is the same step that those that visited the empty tomb on the first Easter morning needed to make... The step of faith to believe that Jesus was and is all that he said that he was and is. If this is true then we need to tell someone about it, just as Mark and those others did after seeing the miracle of the Ressurection
That is the Rest of the Story
Labels: Faith, Louisville, scripture