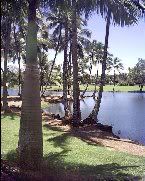 Name~ Hokule'a Kealoha

Short Bio~Hokule'a Kealoha is the Nom De Plume of a writer that formerly lived in Hawaii and is now living a life of adventure on the highways and byways of the American South . I am a Born Again follower of Jesus, as well as a wife, mother of cats and dogs,jeweler, entreprenuer, photographer and pilgrim...

Age~ Old enough to know better

Status~ Newly Single after 13 years of marriage,fur mom to the loving and devoted mini ShihTzu doggie Annabelle, born 6-11-2007 RIP 2-25-09, and the beautiful Abigail born 2-14-09

Hair Color~ natural brown/grey

Mood~ I ALWAYS have a mood, try me...

Loving~ Jesus, Hawaii, my furry friend, Abigail, my Pen Pals, Jewelry ,Blogging ,Writing anything,my Ipod,and being outdoors surrounded by my wonderful natural surroundings

Hating~ Boom Box Cars, Earspray, Abuse of Power,

Reading~













Books in Progress...








Just Finished Reading











Jesus, Divine Mercy ~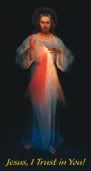 I Trust In You~

My Favorite Past Posts~Relive The Journey!~
2009~
















2008~


























2007~
















2006~
























2005~






































2004~
































2003~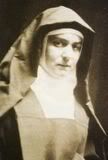 St. Edith Stein~Pray for Us

Religion Link List~






















Political Link List~









Arkansas Link List~
























Interactive Links~

Live WebCam Feed from the Mauna Lani Resort, Kohalla, Big Island of Hawaii


Click here for Aloha Joe!Live Hawaiian Music 24/7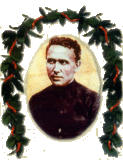 St. Damien of Molokai'i, Patron of Hawaii and the Outcasts among us, pray for us....




Hawaii Links~ ~





Technorotica for Blogging~




Join the Blue Ribbon Online Free Speech Campaign!





















Technorotica for Jewelers, and the Jewelry Trade~













September 29, 2009
Belief and New Birth~ A Reading for my Spiritual Birthday
Salt Grass at Noon Cape San Blas FL
God,whose goodness is not exhausted,
whose mercy is not emptied out
whose knowledge does not fail
whose power can effect what You will:
Whence shall I ever be able to get back life
who have thus been driven
desparate by my sins?
For if you are angry against sinners,
at least kind Lord,
you are accoustomed to give counsel
to those who plead with you
Teach me O Lord,
Whence I ought to hope
so that I can pray
For I long to pray to you
but I neither know how because of my ignorance
nor am I able to because of my hardness
And I am forbidden to do it by dispair
because of my sins

I seek for something that will excuse me
and there is nothingthat does not accuse me
I seek for someone who will pray for me
and I find whatever exists is against me
I seek for someone to have mercy upon a wretch
and all that has being opposes the wretch

Jesus Good Lord
Why did you come down from heaven,
What did you do in the world
to what end did you give yourself over to death
unless it was that you might save sinners?

Saint Paul what did you teach?
when you were passing through this world?
God and his apostles and you most of all
invite us sinners to faith
you show us this as our only safe refuge
How then should I not hope if I believe this and ask in faith
How can this hope be frustrated in me
if that faith does not fail me
from which it was born?
Saint Anselem
Labels: Catholic, Florida, Quotable Quotes