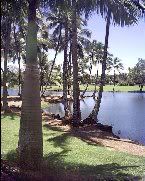 Name~ Hokule'a Kealoha

Short Bio~Hokule'a Kealoha is the Nom De Plume of a writer that formerly lived in Hawaii and is now living a life of adventure on the highways and byways of the American South . I am a Born Again follower of Jesus, as well as a wife, mother of cats and dogs,jeweler, entreprenuer, photographer and pilgrim...

Age~ Old enough to know better

Status~ Newly Single after 13 years of marriage,fur mom to the loving and devoted mini ShihTzu doggie Annabelle, born 6-11-2007 RIP 2-25-09, and the beautiful Abigail born 2-14-09

Hair Color~ natural brown/grey

Mood~ I ALWAYS have a mood, try me...

Loving~ Jesus, Hawaii, my furry friend, Abigail, my Pen Pals, Jewelry ,Blogging ,Writing anything,my Ipod,and being outdoors surrounded by my wonderful natural surroundings

Hating~ Boom Box Cars, Earspray, Abuse of Power,

Reading~













Books in Progress...








Just Finished Reading











Jesus, Divine Mercy ~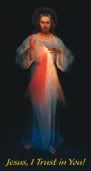 I Trust In You~

My Favorite Past Posts~Relive The Journey!~
2009~
















2008~


























2007~
















2006~
























2005~






































2004~
































2003~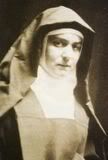 St. Edith Stein~Pray for Us

Religion Link List~






















Political Link List~









Arkansas Link List~
























Interactive Links~

Live WebCam Feed from the Mauna Lani Resort, Kohalla, Big Island of Hawaii


Click here for Aloha Joe!Live Hawaiian Music 24/7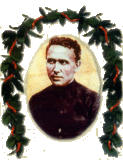 St. Damien of Molokai'i, Patron of Hawaii and the Outcasts among us, pray for us....




Hawaii Links~ ~





Technorotica for Blogging~




Join the Blue Ribbon Online Free Speech Campaign!





















Technorotica for Jewelers, and the Jewelry Trade~













October 23, 2009
You Are Divinely and Eternally Loved~a meditation
Eternal Blue Skies above Panama City Beach Florida
one of my latest crazes is Facebook. Several friends had encouraged me to use that as a tool to stay connected during this rough season in my life and its been a huge help to me.
I have strengthened old freindships, maintained a few friendships long distance and been introduced to some new friends...
one of them is Vinny Flynn
. He is a well known writer speaker and musician, best known perhaps as the patriarch of a very talented family and for his devotion to the Divine Mercy and Eucharistic Adoration. Here is a Facebook posting of his that really spoke to me recently
During Adoration this morning, the words of a song kept popping into my mind — "divinely and eternally loved" — the final words of one of the songs on my daughter Erin's CD "Through the Darkness." I can never listen to this song without tears, partly because of the beauty and emotion in Erin's voice and partly because of the lyrics themselves.

Today the final phrase really hit me, and I was flooded with the reality of it: "You are divinely and eternally loved."

Here's the reality: You are not an accident. You didn't just happen, no matter what the circumstances of your birth. You were not merely born; not merely created. You were fathered — lovingly, personally formed in your mother's womb by God, who wanted you to be born, wanted you as His child.

There were millions of other human persons who could have been conceived through the union of your mother and father, each with his or her own completely unique DNA. Your parents, of course, couldn't see all the possibilities and choose the one they wanted. But God could — and did.

Quite simply, you exist because God choose you, from all the millions of others who could have been born. You are — at the very least — "one in a million." As Pope John Paul II wrote in his "Letter to Families," "Parents, as you beget children, never forget that God wanted them born."

That's why abortion is always wrong, even in cases of rape and incest. No matter how unexpected, inconvenient, dangerous, tragic, or even violent the circumstances may be, one reality is always the same: from all the millions of possibilities, God chooses the child He wants born. And when God chooses to give life to a child, He also chooses to love that child forever, one-on-one, in a different way than He has ever loved any other child.

I have 7 children and (at last count) 23 grandchildren; and I do not love them all the same. I love each one differently and have a different relationship with each one. The more I get to know each one, the more unique that relationship becomes, and I can truthfully say to each, "I love you differently than I have ever loved anyone else."

This is the way God loves you. When you can put aside all distractions and concerns and focus exclusively on God — in other words, when you become present to Him who is present to you — you will find yourself loved in an entirely unique way. It's as if no one else exists at that moment — just you and God. You are His entire focus, the delight of His heart.

This then, is what it means, first of all, to be "divinely and eternally loved: to be chosen and set apart from all others in the heart of God.

What else does "divinely loved" mean? It means you are "thrice" loved. There is no separation in the Trinity. As St. Faustina expresses it, "Whoever is in communion with One of the Three Persons is thereby united to the whole Blessed Trinity, for this Oneness is indivisible" (Diary, 472). At every moment of your life, you are being held in the loving embrace of three divine Persons: the Father, the Son, and the Holy Spirit.

How do divine persons love? Unconditionally. Not based on behavior, but on relationship. God doesn't give or withhold love depending on how you act. There is nothing you have ever done or could ever do that can make God stop loving you. You don't have that power. You can't change God. He is always loving you, always wanting the best for you. The things you think and say and do don't change Him; they change you. They either draw you closer to Him and His love, or they pull you away from Him so that you can't feel or respond to His love.

"Eternally love?" It means that this personal, one-on-one, unchanging love of God for you is not bound by time. He knew you and loved you before He formed you in your mother's womb, and His love for you will never end.

You are divinely loved — forever!
I needed that thanks Vinny!
Labels: Catholic, Faith, Prayers