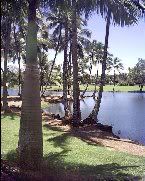 Name~ Hokule'a Kealoha

Short Bio~Hokule'a Kealoha is the Nom De Plume of a writer that formerly lived in Hawaii and is now living a life of adventure on the highways and byways of the American South . I am a Born Again follower of Jesus, as well as a wife, mother of cats and dogs,jeweler, entreprenuer, photographer and pilgrim...

Age~ Old enough to know better

Status~ Newly Single after 13 years of marriage,fur mom to the loving and devoted mini ShihTzu doggie Annabelle, born 6-11-2007 RIP 2-25-09, and the beautiful Abigail born 2-14-09

Hair Color~ natural brown/grey

Mood~ I ALWAYS have a mood, try me...

Loving~ Jesus, Hawaii, my furry friend, Abigail, my Pen Pals, Jewelry ,Blogging ,Writing anything,my Ipod,and being outdoors surrounded by my wonderful natural surroundings

Hating~ Boom Box Cars, Earspray, Abuse of Power,

Reading~













Books in Progress...








Just Finished Reading











Jesus, Divine Mercy ~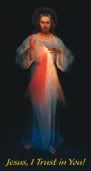 I Trust In You~

My Favorite Past Posts~Relive The Journey!~
2009~
















2008~


























2007~
















2006~
























2005~






































2004~
































2003~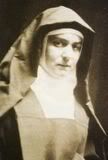 St. Edith Stein~Pray for Us

Religion Link List~






















Political Link List~









Arkansas Link List~
























Interactive Links~

Live WebCam Feed from the Mauna Lani Resort, Kohalla, Big Island of Hawaii


Click here for Aloha Joe!Live Hawaiian Music 24/7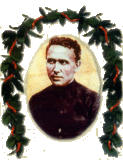 St. Damien of Molokai'i, Patron of Hawaii and the Outcasts among us, pray for us....




Hawaii Links~ ~





Technorotica for Blogging~




Join the Blue Ribbon Online Free Speech Campaign!





















Technorotica for Jewelers, and the Jewelry Trade~













February 14, 2010
Happy Birthday, My Abigail Valentine
My Little One, Abigail on the day of our meeting, at 10 weeks old
I was in grief, really not ready for another dog in my life, even though I put on a brave face. This little girl saw though my facade, snuggled up against my leg and with her adoring eyes said, "Pick Me! Pick Me!" I tried to resist but I could not...
My dreamy eyed girl sitting in her window seat
As she has grown up she has not been the timid clinging vine her sister Annabelle of blessed memory was,fearful of my every upset, but a wiser companion who lets me cry when I need to, who just sits and is present in my pain. A constant friend and protector. She is willful and demanding, but then she is her own person as much as a doggie can be...However, every day is a new day and she loves me with a constant unconditional love that just amazes me.
Abigail at one year
She has been a blessing from the moment she entered this house. Thank you God for Your Beloved...which is what Abigail means, and everytime I say her name it reminds me of Your great promise, that I am Your Beloved and You will never leave us alone. Happy Birthday my Abigail May God give us many more happy years
Aint She Sweet Glamour shot at 8 months
Labels: Abigail