December 31, 2004
Auld Lang Syne 2004
photo Wailuku Stream, Hilo
Remember also your Creator in the days of your youth, before the evil days come and the years draw near when you will say, I have no delight in them...
before the sun and the light, the moon and the stars are darkened, and clouds return after the rain
in the day that the watchmen of the house tremble, and mighty men stoop, the grinding ones stand idle because they are few, and those who look through windows grow dim
and the doors on the street are shut as the sound of the grinding mill is low, and one will arise at the sound of the bird, and all the daughters of song will sing softly.
Furthermore, men are afraid of a high place and of terrors on the road the almond tree blossoms, the grasshopper drags himself along, and the caperberry is ineffective. For man goes to his eternal home while mourners go about in the street.
Remember Him before the silver cord is broken and the golden bowl is crushed, the pitcher by the well is shattered and the wheel at the cistern is crushed
then the dust will return to the earth as it was, and the spirit will return to God who gave it.
Vanity of vanities, says the Preacher, all is vanity!
In addition to being a wise man, the Preacher also taught the people knowledge and he pondered, searched out and arranged many proverbs.
The Preacher sought to find delightful words and to write words of truth correctly.
The words of wise men are like goads, and masters of these collections are like well-driven nails they are given by one Shepherd.
But beyond this, my son, be warned the writing of many books is endless, and excessive devotion to books is wearying to the body.
The conclusion, when all has been heard,is... Fear God and keep His commandments, because this applies to every person.
For God will bring every act to judgment, everything which is hidden, whether it is good or evil.

The Words of the Preacher, Ecclesiastes Chapter 12
The year has been intense, fruitful and fruitless. A learning experience that I would not change for anything.
I know that it is hard to look at 2004 through any other lens but the incredible disaster of the Indian Ocean Tsunami, and the other causes of loss of life, such as the War in Iraq, as well as other conflicts in the world... Other natural disasters, such as earthquakes, famine, hurricane and other weather related disasters....
To some the year has been a political disaster, (not to me) but to some. I have friends that are still mourning the loss of the Democratic Party in the national elections,and that we are becoming less and less of a free nation... That may be. I do see losses in personal freedoms and privacy rights...
Yes, I am going into 2005 with a business and re-location "failures" perhaps, on my mind as I look towards a change of careers and location. I feel a bit crushed but then, in light of the world events It is truly nothing
When I start thinking about this I start to think of things to thank God for...
My Life
My Health
Woody's Health
My living in the US, the greatest priveledge in the world. Where I am free to worship, work and live and own a home and business where ever I wanted to... Where I was provided an education and franchise, regardless that I was female, and not wealthy.
The freedom to write on this blog without fear of retribution or censorship. The freedom to photograph any object and area and post those photos on the internet.
Hope... Do you realize how many people exist on this planet and have no hope of a better future...Its ghastly.
I could go on and on...
The steadfast love of The Lord never ceases,
His mercies never come to an end,
they are new every morning,
great is Thy faithfulness...
The passage in Ecclesiastes says "Remember your Creator" I think that is the thing that has sustained me the most in the past years difficulties... Knowing that God was with us every step of the way has kept me going...
I want to thank all of my family and friends that read my writings and comment. I appreciate everyone of you. With your support you have been a support that has had a huge impact on my life. You give me a voice and I never for get that.
I wish you and yours a wonderful safe and prosperous New Year. May God richly bless you.
Aloha Nui Loa
Hokulea
Thoughts on the Aftermath
The Day After... Hilo after the 1960 tsunami
Then God spoke to Noah and to his sons with him, saying,
Now behold, I Myself do establish My covenant with you, and with your descendants after you
and with every living creature that is with you, the birds, the cattle, and every beast of the earth with you of all that comes out of the ark, even every beast of the earth.
I establish My covenant with you and all flesh shall never again be cut off by the water of the flood, neither shall there again be a flood to destroy the earth.
God said, This is the sign of the covenant which I am making between Me and you and every living creature that is with you, for all successive generations
I set My bow in the cloud, and it shall be for a sign of a covenant between Me and the earth.
It shall come about, when I bring a cloud over the earth, that the bow will be seen in the cloud,
and I will remember My covenant, which is between Me and you and every living creature of all flesh; and never again shall the water become a flood to destroy all flesh.
When the bow is in the cloud, then I will look upon it, to remember the everlasting covenant between God and every living creature of all flesh that is on the earth.
And God said to Noah, This is the sign of the covenant which I have established between Me and all flesh that is on the earth.
Genesis 9:8-17
"Are we ready? I cant answer that. Im not sure... I dont know enough about it, but I will be finding out..."
President Bush to a reporter responding to the question "Are we ready in this country if such a tsunami were to happen here....
"We are NOT ready, that is my answer to the President..."
Mayor Harry Kim, mayor of Hawaii county and acting Civil Defense coordinator. Prior to being elected Mayor he held the Civil Defense post for 24 years...
I have been writing down things that I have heard people say about tsunamis and not just about this catastrophe but the others that I am aware of. There has been a lot of discussion here about the "state of the art warning system" that we have...
Every one seems to have some one they know that was affected... My friend Sherry was into the store today. She and others in the town are setting up a series of relief concerts for the month of January, and wanted to know who involved I wanted to get...count me in... I will have a bit of time, if not stuff to donate to the silent auction.
But it was her stories of her mother, a survivor of the 1946 tsunami and the 1960 one (Sherry was 3 and carried as they ran up into the foothills of Mauna Kea for safety)that got me to thinking that I should listen to what people are saying, and record that. I wish that I was better at this for today was a banner day for such...
This morning on KPUA radio they had a hour long discussion of Tsumani preparedness. Dr. George Curtis, a renouned expert on tsunami in residence at UofH Hilo spoke on how the type of tsunami that was experienced in the Indian Ocean is very similar to the types we have here in the Pacific. We should expect major tsunami on the western coast of the North American continent and he said there was one in the Seattle Tacoma area up into the Sound 300 years ago... California is totally vunerable and its a miracle that there hasnt been one recently... While the East coast of the US is unlikely to have such events it is still possible, due to the huge fault running down the middle of the Atlantic seabed and should a major Volcanic erruption take place in Iceland or the Canary Islands. I was driving and was not able to take notes but I would say that a global warning system wouldnt be a bad idea...
Dr. Curtis also shredded the silly notions that the eco wackos have been spouting...I actually heard some of these stated by callers on the Rush Limbaugh Show and I thought that Roger Hedgcock was going to fall off his chair...I will put some out here for your amusment
"The Tidal wave was caused by Global waming... The seas are so high from the melting icecaps that a little high surf sould inundate these tiny islands..."
Yeah a little high surf 30meters and 500 mph sure...
"We are taking too much oil out of the ground and now the earth is colapsing..."
"Global warming is heating the earth and causing..."
"When you harm the earth things happen..."
Yes somebody actually said that. Like Pele caused the tsunami caused shes pissed at all of us haolies moving on to her island...
Then the conversation turned to our Mayor Harry Kim. Mayor Harry is a rather soft spoken Pidgin speaking Korean man who is so well liked that he was voted back into office for another term with 98% of the vote, and he did nearly no campaigning. A prudent man that has spent a big chunk of his career in Civil Defense, he is neither an alarmist, nor overly pragmatic, but today he was the most passionte I have ever heard him about this issue... He is a surviver of the 1946,1960 and the 1974 tsunami that hit near my home and killed two campers in Kalapana...(he lives down here in Vacationland\Kapoho) I wrote down sound bites in as close to his words as possible as he rambled. I must tell you that by the end of his speech I was pretty darn scared...
"We are stupid in America...we think that the technology will save, it will not. What good is warning systems with no evacuation plan in place...Ask California, especially in the south where they build right on the beach (like Seal Beach)...Ask Oregon and Washington States what they do if they get warning? Do they have plan? No they tell me no they dont...
"Pretense...That is what we have that we think we are prepared...It is not...This could happen here, It is not if..."
"We arrogant, we think we laugh at nature. In 1998 we have warning that wave comming. Warn the people, people hear sirens...What they do? At ETA on Oahu we have 400 surfers in the water, and Ala Wai Canal is gridlock. 1000s visitor stranded on Waikiki...Wave no came, What if it had come..."
"Sadly mistake was made, warning not given to New Guinea in 1998, 5000 to 13000 die, we dont know. whole villages wiped out."
"We only think we understand natures ways... (Dr. Curtis concurrs here) We disrespect the ocean, We wrong..."
When asked about the warning system and how it worked Mayor Kim replied.
" If Quake is here like 1883 (8.9 Mauna Loa Summit split open) and in 1974 (Kalapana beach front sank 12 feet into the ocean creating the subsidence) no time. Siren and waves... bang. But if it is like 1946 and 1960 cause far away. 1 hour to track mebbee less, but only three hours or less that is if people know... Do they know? Everyday we have 10000 visitors, do they know? since last quake 1991, we nearly have all new population here do they know?"....
( I failed the test with Sherry today on which siren was what... I would run the wrong way to the lava or to the water and DIE)...
"The old people the ones that have lived through this are dying or they go away and we have no one that remembers..."
" Its not about "hazzard analysis" we do that good. We know the hazzard...we can track the waves, but what to do when they hit? Every year mainland has hurricanes we know how to track, we know to tell people to get out, but do we know who to minimize damage and the resulting risk factors... Its "Risk Analysis" , what are the potential risks and how to avoid them... For example. I am the bad guy because I am fighting the continued development of the island with out new roads and infrastruture, but for safety we need it. We get a warning that the wave is comming to hit Hilo, there are too many places with one road in and out... Take Keaukaha, where the dock is.. We need the equipment and stuff on the dock so that will get moved but that takes time in the mean time the siren is going and people are streaming out of the apartments houses and condos along the shore line there that is going to be one massive paniced traffic jam and I estimate we will lose the loading equipment and many lives in the exodus, and where does everybody go? Do they know...No. because no one wants to have drills as we dont want to scare anybody. I hope I scare everybody today. ( Hes right a major tsunami would wipe out the harbor operations and our airport that is right next door)...

"How do we stop a wave 50 ft high and going at 500 mph?" We dont...
I think it is rather well summed up by my hairdresser. John is a great sylist but is also a well know member of the local surfing Hui here in Hilo. I really needed a chop, so I was over and I asked him about the difference between the mondo waves we had on Oahu last week and the Tsunami and what was the difference...
" Big difference, yah. Winter waves, wind driven, and tide driven, get huge, have to be towed out away from shore to catch them... but the are slow...like max speed 100mph and those kine pipe, da kine you go through them... A big wave like that Tsunami kine yah 500mph, lift you up like a chip of wood and toss you into the air you cant ride one, foolish to try...You'd die, drown... See that is the difference."
He turned to the little gal who was dialing her cel phone in the next booth, she is working there and is expecting a baby...
" Wont do you no good, phones arent working there anyway and she was staying in the bungalows..."
" I have to know if she is still alive... she has to be alive."
John turns to me and says " her friend went to Phukett for holiday, staying in the bungalows on the beach... them shacks got hit by 500 mph wave then was sucked out for the second one... S**t, not one lived got dragged in the coral reef..."
John turns to the girl... his own son is her age, I know and he says, pretty gently for a home boy..." you know that I am saying the truth,I dont think that shes alive... would to God, Id give you hope but that would be a lie and I am not going to lie to you... you asked me what I thought and I am telling you that I think shes with God now...Her people said that they would call you and fretting is bad for the baby, so put the phone away, you are only racking up the bill..." She sniffs and puts the phone in her pocket and starts to sweep up.
John starts cutting me... "been to Thailand... fantastic beaches... dont think id go ever again now..." He stops and looks at me in the mirror... "Aleka, (my name in hawaiian) did you ever think such a thing could happen so big?"
I looked at him and said "Who could?"...
On the Blog "SmoothStone"
Todays post
really struck me The Kindness of God is all day long..." Psalms 52:3. Its all so overwelming yet it speaks to us. The reality is not that this is the work of an angry GD, but rather that we dont know the day or the hour of our demise and that we need to live each day as though it we our last and rejoice in the good things that we do have... There is something good in each of our lives to be thankful for, even today as we thank Him for life itsself. Thanks Smooth for writing that.
As the counts go higher let us hold on to Him Who's mercies are"new every morning"
December 30, 2004
There Is a Greater Love
The terrible waiting... a relief camp in southern India
In this hour of global need you find yourself thowing up your hands in dispair...or being shell shocked at the scope of the disaster... too big... too much to comprehend... then you feel guilty that you arent "feeling enough"... Know that God in His heaven knew that this natural disaster was going to happen, and that no matter what He is loving and wants the very best for us... In this, I think, the largest known natural disaster since the great flood, we have to trust and continue to have faith that we serve a God That Sees...., and knows the deepest needs of each person on earth.
There is a Greater Love
When parents weep,
There is a Greater Love.
When children lose there way
a Greater Love...
When wives cry out
And men have lost their dreams...

There is a Greater Love
There is a Greater Love
There is a Greater Love

When tears pour out
There is a Greater Love
When healing does not come
a Greater Love
When sorrows flow,
and joy is swept away

There is a Greater Love
There is a Greater Love
There is a Greater Love...
Greg Nelson
Surely my soul remembers (the Calamity) And is bowed down within me.
This I recall to my mind, Therefore I have hope.
The LORD'S lovingkindnesses indeed never cease, For His compassions never fail.
They are new every morning; Great is Your faithfulness.
The LORD is my portion, says my soul, Therefore I have hope in Him.
The LORD is good to those who wait for Him, To the person who seeks Him.
It is good that he waits silently For the salvation of the LORD.
The Lamantations of Jeremiah 3:20-26
December 29, 2004
To a Penpal...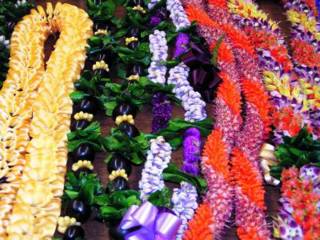 Leis Selvn Chance Photo
Today I want to celebrate my most enduring relationships, outside of my Mother and my brother, and you know, you cant pick family...
Over Christmas break in 1974, I embarked on...well this is more than a hobby. For me the people that I write to are as much a part of my family, and are my friends as are those that I see face to face. At times they were my only support group and cheerleading squad, and when I am alone, nothing cheers me up quite like reading either a new letter just arrived or an old one waiting for an answer...
I estimate that I have written to over 500 different people in the course of these past thirty years. Each person has a story and it unfolds as we get to know each other. Pen palling its self has given me lots of funny stories to tell... for example..
When I was struggling through my first Christmas season without my first husband in 1988, I began to receive more than my usual one or two "introduction" letters (people wanting a new pal) a month. I was getting 5 to 10 then 15 then 30...every day I got more and more of them. They came bundled, stuffed through the mail slot of my lonely house, I was astonished. I was amazed when the mail was on my front porch in BUCKETS...I opened then all, but stopped counting them at 500. I only answered a relative few, and perhaps that was 30-40 I dont remember, but out of that came my core group that I have been writing to since for over 15 years... I told every pal I wrote to at the time about this marvelous, mysterious flood of mail and how every night I looked forward to it... to reading each letter from every corner of the earth... Finally, my pal Avis, in Singapore, confessed that she placed my name in a number of English penpal journals, as she thought that " I was lonely and needed something to do and maybe I could find a new husband and... and... and hoped that I was not angry with her... (Never) The flood abated but trickled on for the next FIVE years...
I will bless her name for the rest of my days...
As a lonely teen that was barely able to express herself with a pen, it taught me to "think about how the reader will understand your writing, and to write carefully. I went on to get an 800 on the English portion of my SAT (we wont talk about the math portion, I am mathematically still illiterate)The stories of peers in diverse places like East Germany, Poland, Israel, Korea, India and the former USSR, living under difficult conditions, helped me to see that while I had it hard in a lot of ways, I was blessed beyond imagining. I wrote to young and old, men and women. I have been proposed to, proselytized (both by Muslims) scorned for my faith and a dear Russian lady wished to adopt me. I witnessed through their eyes the fall of the Iron Curtain with a Lithuanian German pal describing the night the wall fell for she was there with he husband and a sledgehammer! I have gained an insight on the world and that nothing can match short of going there yourself.
Parents, I can think of no better way to broaden a child's horizons then to help them have a friend on the other side of the world ... It is a special thing
I give a hug and a Lei and dedicate the following poem sent to me years ago by my beloved Iris, from Germany , (my sister that has a different mother I think) to all of my pals that are currently writing to me... First my core group
Iris ~ Germany
John W. ~ England
Allison ~ England
Wendy ~ England
Janina ~ Lithuania-Germany
Dolly ~ Hong Kong
Vigdis ~ Norway
Andrea ~ Germany
then my newer friends
Germanee~ Texas
Lisa~ England
Lauren~ New York
Juathena~ Oklahoma
Carolyn~ Illinois
Jennifer~ Alaska
LeighAnn ~ Ohio
Emese ~ Hungary
Mary B~ Alaska
Judy A ~ Arizona
Judy C ~ Washington
Karin ~ Illinois
Kathy C ~ Iowa
Maureen ~ England
Kim ~ California
Tina ~ Michigan
James ~ Arkansas
Elizabeth ~ England
Suzanne ~ Belgium
Delores ~ Arkansas
Irina ~ Ukraine
Marina ~ Russia
Jean ~ Montana
Sherry ~ Texas
Edith~ Kentucky
Paris ~ Australia
Colin ~ New Zealand
Cat ~ Canada
Debbie ~ Massachusetts
Nancy ~ California
Shirley ~ Idaho
Louise ~ Alabama
Carol ~ Virginia
Linda ~ Wyoming
Carin~ Ohio
Angelika~ Germany
Teresa ~ N. Carolina
Jay ~ Ohio
Rachel ~ S. Carolina
Patti ~ California
Rene ~ Cuba
Louise R. ~ Pennsylvania
Cornelia~ Switzerland
Marilyn ~ Michigan
Arlene ~ Rhode Island
Yonnie ~ Illinois
Ruth ~ Florida
Mary Anne ~ New Hampshire
Carole ~ England
Nancy ~ Kansas
Natasha ~ Ukraine
Ingrid ~ the Netherlands
Sheila ~ England
Keiko ~ Japan
Kathy ~ Illinois
Pairvi ~ Finland
Margie ~ N Carolina
Dara ~ New Jersey
To A Pen Pal

We have been friends for a number of years now. I don't remember who wrote first, but it will never matter. You cheer me up when I am at my lowest and I share your hopes and fears. We talk of everyday occurrences as if we were neighbors. There are times I need to talk to someone, and those closest to me won't do. I need an unbiased opinion, and so I pick up my pen and paper and write to you. You don't give me flowery phrases, you give me honesty and warmth. I can count on you and expect you to do the same. I know that it is possible that we will never meet, but no matter, it just might spoil something perfect. We never have to dust the house or straighten a room to visit. We have coffee together, though we are miles apart. When the postman brings me only bills, my disappointment stays with me for hours. I worry when I don't hear from you, hoping that you are not ill. We write in the early hours of the morning and late into the night. We share a special kind of trust which enables us to share the deepest secrets of our hearts. You know my faults and accept me just as I am, seeing only the best side of my nature. I thank you for your faith in me,and your kind human ways. I thank God for having let me find you, my special friend...
God Bless You each and every one... I am proud to call you friends
December 28, 2004
The Christmas Loot
The Christmas Loot...With Nani guarding it all
I wanted to write about our Christmas, but yesterdays events overshadowed anything else I could say...
It happened again this year...Woody after telling me that he wasn't going to get me a Christmas gift and to not bother with one for him, did this... He went to our friend Margaret at "Phoenix Rising", the gift shop across the street from the store and asked her if I had been looking at anything. This lady is the Queen of sales and marketing... The proof is in these gifts... She remembers people, their faces, and their names and what she sees them touch, handle, and buy. She told Woody that she was surprised at me this year...but she was dead on. The selections were accurate to the letter.
The book is a hand tooled leather journal cover, featuring roses, my favorite flower... I still grieve over the lost of my lovely rose garden that I had at my home in California. The people that bought it removed the roses and planted grass. I understand that the roses were given away to neighbor's and relatives not chucked into the trash so I feel a bit better about it. I have kept a hand written journal since I was 16 and am about to complete my 36th volume... so you see Blogging is a natural extension of this life long passion of making my voice heard... I have never bought "filler" type journals, but rather the nicely bound cloth covered books. Alas I only see the spiral bound type these days... ugly and take up a lot more room. I store my filled volumes in my cedar chest for posterity... I can buy bound journals at Borders that will fill this nicely.
Then the velveteen, hand beaded Christmas stocking... We put up no decorations either at the store or at home this year...Whether that was just due to time restraints, or perhaps the subtle sense of mourning (which affected the atmosphere of the shop and trashed the sales, Im sure...) I think it had a terrible effect on us. I would walk in to Phoenix Rising and circle the store looking at things and each time I would pass by I would reach out and touch its velvety softness and marvel at the fragile beauty of it and think how nice it would look hanging from the stone mantle of our new home next year whereever it is...
The same with the beaded organza covered candle holders. Much of my life has been spent just trying to gain the necessities of life, trifles like these frilly things were not something "for me" I sold Avon for 25 years (from the time I was 14 till not long before we relocated to Hawaii) and bought little of the decorator stuff for myself... Woody knew to buy two, that impressed me, and bought the nice candles that we inside them as well.
In the ring box (Not from Phoenix Risisng but rather our own store Azure Seas ) is the reigning queen of our store. A 3 carat nearly flawless Aquamarine, set in 18kt gold with 2/3 of a carat of high quality side diamonds. When the light shines on it the stone sparkles like a pale blue diamond, look deep into it and its like pool of water in the midst of a rushing mountain stream...Clear and clean...Other than our Tahitian Pearl strands this is the last of the Big Big ticket items left. One of the signs of the store's failure is that we cannot afford to replace such items which you must have to really say "Yes, I am a jewelry store, not a junk outlet" I have coveted this ring from the moment that my vendor Sandy showed it to me in Feb of 2003. It is my birth stone as well... Woody said "Take it out of inventory. Its had two Christmases to go to a new home so it is ment to be ours..." With jewelry he always uses the royal "we", plural for "our" jewelry like his is mine and mine is his, its one of the few area that he does this...
These gifts are all symbolic of a new future. Woody, who is rarely stingy with money, much to his own hurt, sort of went all out (though I think he negotiated with Margaret to get a discount...) I was really touched by this. He asked me to wrap up the Christmas thing for next year and put them in a place where I can find them easily... Remembering the catastophic day in 2002 when I thought that my beloved nativity had been left in California, as I couldn't find it...I cried and cried as I tore through cartons of unpacked stuff...
..." You will have time to garden and a place to do it... We will have a nice place to live and life will be more normal again...That's what I want... Have the ring to remember the adventure of the store and lets go forward..." Woody said with a straight face... Sometimes he says serious stuff like hes making a joke but he wasn't joking about this. He's dead serious...
Well so am I. At Christmas Dinner, where I made a ham dinner and baked treats and sides all day, I raised a glass to "Next Year in Where Ever, USA" and Woody said "Yes, and Im sure everything will be fine..."
I pray to my God that this is so...
December 27, 2004
"All The Planet Is Vibrating"
Sea Entry at Red Dawn HVNP Photo
It is Christmas Day, 9 pm Hawaii standard time. I am lounging on the lanai with my cats listening to the coqui frogs and the rain writing Christmas cards ( I write them till New Years its the only way I can do it. I start at Thanksgiving and I am still not done) Suddenly the cats jump down, run into the house towards the bedroom and the frogs stop singing. I know what is about to happen and I yell to Woody in the next room as the earth underneath us jolts... as I write this (12-26 at 13:00HST) We have heard no report of a quake or damage and likely wont as there is this even more terrifying news this morning that for those of us on the Big Island, it is a clear and present danger on a daily basis. We are aware everytime there is a quake, that tsunami is a possibility.
As this report of the Weekly Volcano watch states we have seen a huge uptick in seismic activity here in East Hawaii..
During the week ending Dec. 21, several earthquakes were felt on our Big Island. The first had a magnitude of 2.7 and occurred seconds before 2 a.m. on December 20, about 18 km (11 miles) east of Mauna Loa summit, at a depth of 9.7 km (6 miles). It was felt in the Volcano area and as far away as Hilo. Two days later, at least three more earthquakes were distinctly felt in the Volcano area. They happened on December 22 starting at 7:07 a.m. and were all located south of Kilauea summit. The initial shock had a magnitude of 4.0, and the after shocks had magnitudes between 2.0 and 2.4. All were at depths of 3.1-4.2 km (1.9-2.6 miles).

Mauna Loa is not erupting. The summit region continues to inflate. Since July 2004, the rate of inflation and number of deep earthquakes has increased. Weekly earthquake counts have varied from 5 to over 150. During the week ending Dec. 21, over 150 earthquakes were recorded beneath the summit area. This is a distinct increase over the past week. Nearly all are 30 km (18 mi) or more deep and are the long-period type with magnitudes less than 3.
With a major quake or even a minor one, you have the possibility of Tsunami. There are 100's of people here that were alive for either the 1946 tsunami or the 1960 tsunami that devastated East Hawaii, to the point where I don't feel it has ever truly recovered. Whole neighborhoods were wiped out and the beautiful Bayfront parks that I photograph all the time were places where homes and businesses once stood. In a small measure I know that we of Hawaii are saddened even shocked by the reports of loss of life and property in the
Indian Ocean Tsunami Disaster reported here
The resort areas of Phukett in Thailand are popular destinations for Hawaiians these days, they are lovely, cheap, and have great surf. I wonder how many of our citizens will be among the dead and wounded, as the island was scoured clean by the Giant Waves. This is only the beginning of the cost counting for the world as these areas, like Hawaii are at peak season for visitors just now.
Tragically, there is an international warning system in place that would have saved countless lives, if the countries subscribed to it. Both India and Sri Lanka declined to be involved with this. Most of the deaths in Indonesia could not have been prevented due to the close range of the shockwave.
See this report on the warning system
I am well educated on this phenomena, having friends in Alaska that survived the
1964 9.2 Mega quake
that rocked Prince William Sound and
caused a huge tsunami
that came inland for miles. Having visited the
port town of Valdez,
near the epicenter of that quake, I was stunned when I viewed a film of the actual earthquake...The thing was so long you could get a camera going!
Here is an additional link with photos
As you read these links and see how the vast resources of FEMA and the US government rebuilt both Alaska and Hawaii after these terrible events you wonder how these poor nations will survive, and rebuild. Woody and I asked the question "who will account for those that have no one to account for them? Remote villages and people on holiday that are alone... The answer is that we will never know to true casualty count.
Let us be thankful for our peace and safety this day and pray for those that are suffering... For we in Paradise know that it is only one moment away... a calamity like this that can change your life forever...
See this link for the
Pacific Tsunami Museum of Hilo
They have a great
links page here
that has wonderful resources for learning more about how this disaster occured.
I'll be Home for Christmas
I'll be home for Christmas...Potentially near Butler, Ohio until these past few days interesting weather...
I'll Be Home For Christmas
I'll be home for Christmas;
You can count on me.
Please have snow and mistletoe
And presents under the tree.
Christmas Eve will find me
Where the love-light gleams.
I'll be home for Christmas
If only in my dreams.
I can hear it now... "For Heaven's sake, Hoku, enough already with the Christmas music...We are all done with that for this year!"
Ok Ok Im with you... But for us this holiday season was fraught with such emotion, Im a bit...Well not ready to let go just yet..
This is for certs my last Christmas in Hawaii as a Kama'aina. No two ways about that. I will remember my Island Christmas's past with the fragrance of Plumeria and Ginger, mingled with the smells of Douglas firs coming off ocean containers... and the strangeness of so little pomp and ceremony as a city, here in Hilo... Is it the rain that causes people not to decorate like on the mainland?, or is it, as I noticed as we traveled in Ohio, that if you see a decorated home, that means that the wife is a home based homemaker...as opposed to a working outside of the home, homemaker. There are much fewer of the former here... That was a measure (to me) of the prosperity and traditional values that I felt were present in Central Ohio. The number of homes with cute decorating and well tended flower gardens...
As Woody said, "Here, Christmas sort of sneaks up on you... Little change in the weather, but where we are going...Ah... Next year we will have a white Christmas!"
He has not a clue as to the nature and dynamic of what he longs for...
The Weather Pixie for Mansfield Ohio Woody is just now getting a grip on What winter is all about. It didnt get above 10 the whole day (12-24)... How do you feel about the freaking "lake effect" now???
"Woody...Get aload of this...I have the Mansfield Weather Pixie up..."

"Yeah... What is she wearing?"

"She should be wearing a spacesuit its so blinking cold there"

"Wow! Hoku, what IS the temperature in Mansfield?

"Woody, its -6... Tim and Jill told us this is how it would be and you laughed..."

"Wow! Do you suppose this happens every year?"

"Yeup!"

"S**T! and I liked Ohio a lot"

"Woody, Just forget about it. Im not going there unless God sends me a direct message to go to Ohio... like skywriting, or a burning bush..."
It got up to to a balmy 12 yesterday. We watched the weather Pixie visibly drop back to 9 on an update...
Yes its lovely there, but I dont think wed survive the first winter.
December 26, 2004
3.This poor girl is living my worst fears...Taken by AP near Springfield Ohio.
And get a
load of this story
discussing the power outage in Newark Ohio where Woody has been frantically looking for places for us to live on the internet. Trust me they NEVER show this part of the picture... It was very funny to see his face as he looked at the photos from the many news services.... showing us poor beach rats what a real winter is like...
We are going to concentrate on points further south from now on for relocation. And my hats off to all of you in cold climes that go through this every single stinking year. No wonder you all want to move to Hawaii!
Volcano Watch Dec 26 2004
Kilauea Volcano Puu Oo vent
With my thanks to the East Hawaii Tribune Herald... They do not put these reports into the archives so I am copying it to my blog for reference to the post for 12-27. Enjoy
All basalts are not born equal ...
Sunday, December 26, 2004 12:00 PM HST
Recently, an important volcanological meeting of minds took place in Pucon, Chile. It was the International Association of Volcanology and Chemistry of the Earth's Interior (IAVCEI) General Assembly, which meets every four years.
Hawaii was well represented at the meeting, with personnel from the USGS's Hawaiian Volcano Observatory, as well as from the University of Hawaii at Hilo and Manoa campuses.
Dr. Andy Harris, researcher at the University of Hawaii at Manoa, scooped the Wager Medal, a top award from IAVCEI, in acknowledgement of his outstanding contributions to the science of volcanology. Dr. Harris is a frequent visitor to the Big Island, where he comes to study lava flow emplacement and conduit dynamics.
The meetings enable people to come together to share their ideas and research on various aspects of volcanology -- magmatic processes, monitoring, volcanic hazards and the environmental impacts of eruptions, among other topics.
The conference took place over five days, four of which were filled with talks and discussion, with one day of field trips to investigate the local volcanoes.
The conference was set in Pucon, in the Lake District of Chile, which lies in the foothills of the Andes.
The Andes Mountains form as the Nazca oceanic plate sinks beneath the South American continental plate.
Andean volcanoes are also the result of subduction.
Due to the amount of seawater in the subducted slab, the magmas in subduction settings are water-rich.
The volcanoes around Pucon are either basaltic, like the Hawaiian volcanoes, or basaltic andesite.
But there is a radical difference in their eruptive style and behavior.
Magmas erupt when dissolved gases bubble out as magma migrates upward through the crust and decompresses.
Sodas do this when you release the bottling pressure by popping the cap, especially after a vigorous shake. Magmas also erupt after they are stored for prolonged periods in a crustal magma chamber and become less dense by cooling, crystallizing and releasing volatiles.
Subduction zone magmas, such as those erupted in the Andean chain, have large amounts of water and less dissolved carbon dioxide.
Primary Hawaiian magma has a large amount of carbon dioxide and little water. Water is much more soluble than carbon dioxide in magma. This difference has a profound effect on the style of the eruptions and how the volcanoes grow.
One consequence of the different magma is the volcano's shape. Subduction zone volcanoes in the Andes, such as Villarica, the volcano nearest to Pucon, typically have a symmetrical, steep-sided morphology and are called stratovolcanoes.
These cones are built up by successive layers of viscous lava flows and ash eruption deposits.
Another consequence is the magma's tendency to explode.
Because water is highly soluble in magma, it remains in the magma longer than carbon dioxide, bubbling out of solution only at a very shallow level (a kilometer (mile) or less) beneath the vent.
The potential for explosive eruption is therefore greater. The magma rushes up the conduit, releasing its water and forming foam, which can explode if the water cannot escape.
In Hawaii, carbon dioxide bubbles out at great depths beneath the volcanoes (this process begins as deep as 50 km (30 miles)), allowing magma to rise through the crust, slowly releasing its carbon dioxide.
By the time it reaches shallow depths beneath the vent, it has largely released all of its volatiles. Explosive eruptions are thus rarer, and effusive lava flows are the dominant style of activity.
As with everything, however, there are exceptions. Lava flows down the flanks of Villarica, and explosive eruptions occasionally rock the Hawaiian volcanoes.
'A'a is the dominant form of lava flows at basaltic volcanoes in subduction zone settings; the lavas are more viscous and more crystalline than Hawaiian lava flows.
The eruptive history of Kilauea includes several episodes of explosive activity, recorded in both oral Hawaiian legends and in the layers of ash fall and pyroclastic surge deposits around Kilauea caldera.
Activity update
Eruptive activity at Pu'u 'O'o continues. Spatter cones in the crater of Pu'u 'O'o glow brightly on clear nights but have not produced any lava flows for several months.
The MLK vent area, at the southwest base of the cone, intermittently erupts small pahoehoe flows that stack up close to the vent.
The PKK flow continues to host scattered breakouts from above the top of Pulama pali to the coastal plain. The on-again, off-again ocean entry at Lae`apuki turned off again December 17. As of December 22, breakouts were active on the coastal plain, about 600 m (656 yd) inland of the shore at Lae'apuki.
The area of breakouts is about 3.2 km (2 mi) from the end of the pavement on Chain of Craters Road in Hawaii Volcanoes National Park. Expect a 2-hour walk each way and remember to bring lots of water. Stay well back from the sea cliff, regardless of whether there is an active ocean entry or not. Heed the National Park warning signs.
During the week ending Dec. 21, several earthquakes were felt on our Big Island. The first had a magnitude of 2.7 and occurred seconds before 2 a.m. on December 20, about 18 km (11 miles) east of Mauna Loa summit, at a depth of 9.7 km (6 miles). It was felt in the Volcano area and as far away as Hilo. Two days later, at least three more earthquakes were distinctly felt in the Volcano area. They happened on December 22 starting at 7:07 a.m. and were all located south of Kilauea summit. The initial shock had a magnitude of 4.0, and the after shocks had magnitudes between 2.0 and 2.4. All were at depths of 3.1-4.2 km (1.9-2.6 miles).
Mauna Loa is not erupting. The summit region continues to inflate. Since July 2004, the rate of inflation and number of deep earthquakes has increased. Weekly earthquake counts have varied from 5 to over 150. During the week ending Dec. 21, over 150 earthquakes were recorded beneath the summit area. This is a distinct increase over the past week. Nearly all are 30 km (18 mi) or more deep and are the long-period type with magnitudes less than 3.
Visit our Web site (hvo.wr.usgs.gov) for daily volcano updates and nearly real-time earthquake information.
This article was written by scientists at the U.S. Geological Survey's Hawaiian Volcano Observatory.
December 25, 2004
O Come Ye to Bethlehem...
St Joesph's Church Hilo Selvn Chance photo
Im sure we think we know know the words to this carol... Beautiful in both the original Latin that it was composed in, as well as English... I have come to love it more and more as it seems to invite me to do that which I long to do the most... Worship God in the beauty of His holiness. I also invite the world to join me in spirit in that little cave in Bethlehem, 2008 years ago...As SmoothStone
quoted in his post today
A vibrant Christianity living a religious life is a supportive element in the life of Jewish children who can see that while we believe and observe differently, belief and observance are not strange. When your neighbors attend Church with their children, you can take strength from that and attend Shul with your children.
I would take this further. For those of us that follow Jesus, a natural out growth of this discipleship is forbearance with those that believe differently. We may tell them of our faith and hope perhaps for a change in direction, but bigotry is inconsistant with the message of Jesus... Our hope in God and His Son is evidence of a truth bigger than mere religious observance, it is evidence of His Life lived from within us, We are His Body, His Physical form on earth, His Church...
The message of Christmas is more. For that Baby born in that stable to those humble people is what the world is looking for...
To the Bhuddist, He is Enlightenment
To the Taoist, He is the Beginning and the End
To the Hindu, He is the Ultimate Incarnation come to earth
To the Animist, He is the Great Creator
To the Seeker, He is the Answer
To the Humanist, He is God made Man
To the Jew, He is Messiah
To the Muslim, He is Issa The Very Word of God
To the Native Hawaiian, He is Lono, Gods Begotten One
To a lost and dying world, He is Way the Truth and the Life....
O come, all ye faithful,
joyful and triumphant,
O come ye, O come ye,
to Bethlehem.
Come and behold Him,
born the King of Angels;

O come, let us adore Him,
O come, let us adore Him,
O come, let us adore Him,
Christ the Lord.

True God of True God,
Light from Light Eternal,
Lo, He shuns not the Virgins womb
Son of the Father,
begotten, not created;

O come, let us adore Him,
O come, let us adore Him,
O come, let us adore Him,
Christ the Lord.

Sing, choirs of angels,
sing in exultation;
O sing,
all ye citizens of heaven above
Glory to God,
all glory in the highest;

O come, let us adore Him,
O come, let us adore Him,
O come, let us adore Him,
Christ the Lord.

See how the shepherds,
summoned to His cradle,
Leaving their flocks,
draw nigh to gaze;
We too will thither
bend our joyful footsteps;

O come, let us adore Him,
O come, let us adore Him,
O come, let us adore Him,
Christ the Lord.

Lo! star led chieftains,
Magi, Christ adoring,
Offer Him incense,
gold, and myrrh;
We to the Christ Child
bring our hearts oblations.

O come, let us adore Him,
O come, let us adore Him,
O come, let us adore Him,
Christ the Lord.


Child, for us sinners
poor and in the manger,
We would embrace Thee,
with love and awe;
Who would not love Thee,
loving us so dearly?

O come, let us adore Him,
O come, let us adore Him,
O come, let us adore Him,
Christ the Lord.


Yea, Lord, we greet Thee,
born this happy morning;
Jesus, to Thee be glory given;
Word of the Father,
now in flesh appearing.

O come, let us adore Him,
O come, let us adore Him,
O come, let us adore Him,
Christ the Lord.


John F Wade 1743
May this Christmas Day be a day of blessing for you and your famliy.
"Hamakua" or Breath of Heaven
The verdant Shore. Keaukaha, Hilo
I love that word "Hamakua"... it means "Gods Breath", and I am told that the scent of the morning on our north coast is "hamakua"...nice...
I first heard this beautiful song by Amy Grant oh 10 years ago, and if you have ever wondered as I have what was really going on in Mary's heart as they trudged along... The beginnings of labor setting in, wondering what people will say as they are not married... I think this is a merest hint of it... and it is also an invitation to allow that "Breath of Heaven" to permeate your own souls, and take a rest... I know that I could use this... alot right now...
Breath of Heaven
I have traveled
many moonless nights,
Cold and weary
with a babe inside,
And I wonder what I've done.
Holy Father, You have come,
And chosen me now
to carry Your Son.
I am waiting
in a silent prayer.
I am frightened
by the load I bear.
In a world as cold as stone,
Must I walk this path alone?
Be with me now.
Be with me now....
Breath of Heaven,
Hold me together,
Be forever near me,
Breath of Heaven.
Breath of Heaven,
Lighten my darkness,
Pour over me Your holiness,
For You are holy.
Breath of Heaven.
Do you wonder
as you watch my face,
If a wiser one
should have had my place,
But I offer all I am
For the mercy of Your plan.
Help me be strong.
Help me be....
Strong...
Breath of Heaven,
Hold me together,
Be forever near me,
Breath of Heaven.
Breath of Heaven,
Lighten my darkness,
Pour over me Your holiness,
For You are holy.
Breath of Heaven,
Hold me together,
Be forever near me,
Breath of Heaven.
Breath of Heaven,
Lighten my darkness,
Pour over me Your holiness,
For You are holy.
Breath of Heaven.
Breath of Heaven.
Breath of Heaven.
Postscript. I had some comments that got me to thinking more about this song and the personal history behind it...Yes I am blowing it too. Cried all morning... I am having a really hard time holding together as this dream of mine is unraveling... I wish that I could just close the door and not come back... go on to the next thing with out any more pain, but the worst is yet to come I think.
I heard this song done the first time by a friend and fellow worship leader that knew that our church family was about to fly apart at the seams and it seemed that only she and her husband knew all of the gripes of all the parties and were a sort of ground zero emotionally. I remember her breaking down at the "help me be strong" and wondering why...She told me that the emotional earth beneath her shook everytime she and her husband performed it... Some songs are like that, I was to do this same song a few years later... with the understanding of hindsight, breaking down at the same spot...Who knows, Ms Grant recorded this near the end of her first marraige, maybe the pathos is built in..
I think having Christmas so close to the end of the year...all of the reflecting you do with the season sort of breaks you down if you arent aware. We think of the haves and the have nots, the things we have and have not and the hidden hurts of the year pour out. Woody and I are really struggling in this right now and like he said..."Its the losses the continual losses, and you cry out to God knowing He hears but often chooses not to answer immediatly or in a way you understand right away..." Pretty profound thoughts from a guy who is self confessed philisophical mud puddle... not very deep and sort of murky.
Letting go and allowing God His will and His way is the great challenge of my life and most peoples lives... It is the way to holiness...
December 24, 2004
News Bits For This Week
The Big Wave Riders... the worlds most daring surfers rushed to Oahu to catch the 25 to 50 foot waves pounding the North Shore of the island. All north and west facing beaches of The Big Island, Maui and Oahu have been on high surf warning for nearly a week due to winter storms in the Pacific Honolulu Advertiser Photo.
there are some interesting articles in the Advertiser and one off MSN I though that Id like to spotlight...First the story on the
Monster waves
hitting all of the islands with north and west facing beaches. Some of this years most spectacular surf is going down right now, and it is awe inspiring.
For many of us, caring for aging parents or family members is an issue close to the heart. Here in Hawaii, where care giving has been the duty and priviledge of the Ohana (family) the state has come along side, but with the pressures of 21st century life this is not really working out as well as it once did and new solutions need to be found.
This series of articles
spell out some of the challenges and how we as a society need to start addressing them. Hawaii has the largest "age-in-place" population per capita in the nation and our seniors can expect to live 3 to 5 years beyond average. With these demographics you wonder why we are so far behind the curve on this, but its a problem everywhere.
And sadly, my Hawaii was spotlighted for another huge problem in the national media, homelessness. In
this MSN update
the plight of the homeless in the Hawaiian Islands is spotlighted. I am growing more concerned about this as we are seeing more and more people in this situation every month. If you are a senior and don't have an advocate you end up on the street. I learned that three new studio apartment complexes for seniors in East Hawaii are in the conversion process (from old hotels and apartment blocks) and will be open next year I am so glad...
Thank you for all of your prayers and support. Things are grinding along, but I know that God has good things in store we just need to be patient...
December 23, 2004
Joy To The World
"Lift me Up!" Wave on the rocks at Laupahoehoe point
I wrote about this, my favorite carol, last year for Christmas Day. I had a epiphany about it and Christmas back in 1993 and really had it again today sitting in the squalid, air so greasy you can feel it, atmosphere of Ryan's coffee shop and Okazuya... Here surrounded by japanese good luck cats, fat bhuddas in tinkling feng shui fountains, I heard the sounds of slightly off key singing as Ryan and the waitresses began to sing along with the canned music....
"Joy to the world! the Lord is come;
Let earth receive her King;
Let every heart prepare Him room,
and heaven and nature sing,
and heaven and nature sing,
and heaven, and heaven and nature sing.
Joy to the earth! the Savior reigns;
Let men their songs employ;
while fields and floods,
rocks, hills and plains
Repeat the sounding joy,
Repeat the sounding joy,
Repeat, repeat the sounding joy.
No more let sins and sorrows grow,
nor thorns infest the ground;
He comes to make His blessing flow
far as the curse is found,
far as the curse is found,
far as, far as the curse is found.
He rules the world with truth and grace,
and makes the nations prove
the glories of His righteousness,
and wonders of His love,
and wonders of His love,
and wonders, wonders of His love"
Joy to the World
[Psalm 98, Isaac Watts and Lowell Mason, 1839]
It caught my attention first as this is likely my favorite song in all of Christian Musical literature... In fact I want it done at my funeral should someone care to hold one for me... and second...These non believers...and they of oriental religions to boot are lustily singing praise to my God and King. It was very much like this experience that I posted about last year.
....I love it (Joy to the World) because of the message that it brings, the hope that it shares and...Because in the guise of a cultural seasonal song the whole world gives honor to my Jesus. I realized this phenomena was occurring about 10 years ago. I was a starry eyed novice worship leader... Really in touch with words, music ect and I was walking alone in the crowded Cerritos Mall, in Southern California. I heard the words and the music to "Joy to the World" and I stopped and just listened. People were streaming past me, hundreds of them... singing or humming the familiar tune as the walked by me. The room was atrium like and the shafts of light were pouring in on me and I was enveloped with the thought that the whole world was singing about Jesus. Jesus as King, Jesus as Lord, Jesus as Ruler of the earth...Amazing. The Bible says that one day every knee shall bow and every tongue shall confess that Jesus in Lord of All. All Christmas is, is a rehearsal for this great event. I shared this with my fellow worship leaders and later that week on from the platform Christmas Eve...
And so it is... They sing it in China, as they celebrate "Winter Holiday" having learned that Christmas is a huge part of the capitalist economic equaision... It is sung in the Neo pagan post modern Europe, where the meaning of the message of the words has been lost... They sing it in new places, linguists teach it to tribes people in the Philippines and New Guinea, and here in Hawaii, I have heard a rendition where each line is sung in a different tongue that is spoken here as symbolic of the racial diversity that is both blessing and curse to this beautiful place...
It is being sung in Iraq and Afghanistan, in the former Soviet republics and in Cuba, where a friend tells me that nothing is more anticipated as the new holiday that was once banned only a few short years ago...
Where these words are sung and taken to heart, the freedom that is found in Christ cannot be long to follow...
Joy to the Earth, The Saviour reigns!...
No matter what happens, famine, pestilence, terrorism, We know that the earth is The Lords, in all of its fullness. Psalm 24:1 We can trust Him to banish the Curse, and bring us through, no matter what the future holds...
December 21, 2004
Where is Christmas?
Path to the sea
I was reading our dear friend, Loren's Blog
The Almanac of the Mundane
when I came
across this post of an article
from
Viewpoint
, regarding the rejection of wholly secularizing this most important RELIGIOUS holiday, by the political correctniks of our society... I particularly loved this quote which he pulled from the post and I will repost as it is the truth of what I am seeing as a merchant this holiday season
Secularism possesses the Midas touch in reverse. It turns what is priceless into dust and sand. It's little wonder that many people are fed up with the whole Christmas experience. Attaching no particular religious meaning to the day, they come to realize that the season is an obscene orgy of gratuitous consumption and synthetic joy. Indeed, it is dawning, perhaps, on some Americans that in the absence of the birth of the Savior there really is nothing to be joyful about.
Woody is the poster child of this whole thought process. Raised in a secular home that did the "tree thing" but he seldom received much more than necessisties from these loving but frugal secularists who I think only did the Christmas thing so "Woody wouldn't feel left out when relating to his little friends". Marie, my late mother in law shared this with me. Today he is not moved by thoughts of holiday cheer, could care less if I decorate the house, buy him a gift or cook a festive meal. He does like the music of the Season and we have many happy memories of concerts and of course church gatherings... Parties are missed as well, as Mr. Social loves a gathering.
I find myself longing for the mythical holiday...Gathering with your family around a table or the tree and having warm fuzzies of feelings about those you love. I think this is a real loss that I don't have anything close to this. My mother would try in her way to recreate some sort of strange big family gathering, inviting people that were not family to be family... I totally supported this...but it was never on Christmas day and even the invitees after a few years would push the dates out into January.. Heavens that's not Christmas but some sort of strange semifamily gathering that gifts were exchanged and as a single buying a gift for 20 people that I hardly knew, it was crazy anyway. I did it sort of to please her. But Woody in the last few years put his foot down on the gifts and the whole strangeness of the thing... The year he had enough was when the gathering was held at my brother and then sister in law who were practicing pagans... The whole druidic wierdness of it was enough to make me throw up... Steve and Cheri gave each other a pair of 200 lb bronze gargoyles for their garden, named Agnes and Benedict... All of their friends came from their "church" dressed in black. I kept waiting for Count Dracula to show up... Strangely enough, Mom felt this was perfectly acceptable, "its their house after all..."
I was in Troyers Amish Heritage restaurant in Butler, Ohio during our sojourn there and they have a lovely craft and gift shop on the second level of the building. They were just putting up the holiday things and one thing that gathered my attention was a plate with a poem on it about this whole thing... I found myself in tears... Saying " I will never know this... I have no children and no family of my own. I am alone in this life without a lot of hope of changing this at this point..." and I was very sad...
As I looked about me, I wondered if it really is a myth. Lets face it. We have all been told that if our holidays don't resemble the Waltons Christmas special then something is very dysfunctional. But I think that it is just the opposite. I think that is the exception rather than the norm in our generation. I agree with the writer that we have come to the place that we don't accept the commercialism (or just bloody cant afford to put on more thing on our maxed out credit card) For those of us that understand what the holiday is truly about, we are sickened by the abuse of it, and the relentless push of a secularization that would bring the natal day of Our Lord back to its Saturnalia roots... ( I also think Jesus was born in September not December...)
For those of us in ministry, the temptation is to put too much on the calendar. I remember the grief of doing a week of helping out with children's plays, choir concerts, and parties. Then a late Christmas Eve Service followed by two or three services Christmas day... Only to not be invited to share the intimacy of a holiday gathering, as I was the only single on a staff of married people with children. I never said no in an endless attempt to be accepted by a church that used me. I sat in front of my own tree and cried many December 25ths, wondering why...
It is my humble opinion that we need to convert this holiday of greed into a time of service and caring. I wish that I could do this here but there doesn't seem to be a venue that I could access with things in my life in somewhat of a turmoil. I will be doing that next year both Woody and I agree on this... We look around us and see that there are needs and nothing is done about them. Let us do them. I applaud those that take the time to work at soup kitchens and fill shoe boxes for
Samaritans Purse
so kids in poor countries can have a little something...but the secularist alarmists freaked out and put up
this site denouncing this effort
. The Grinch lives folks...
Yes he lives... Mr. Grinch is symbolic of the Secularism that has permiated this holiest of days. As long as Mammon the God of Money holds sway over this day, hearts will continue to shrink until they are like Mr. Grinch's..." 3 sizes too small." Let us think less of the materialism and the secularism and more about the miracle of Emmanuel... For God is with us..
December 20, 2004
Consciousness Raising
Ripping the Lot... Huge machines that are a cross between earth movers and jackhammers crush the lava to create a workable surface to build on. There is little to no soil in the Puna area, so buildings are built on slabs poured on crushed lava that has been "ripped" to 15 feet deep so a septic system and other utilities can be put in. Behind this lot is native forest that has never been touched by man
"Hoku, Hoku, don't you understand? The "progress" you are talking about is changing this island forever. I am a 7th generation resident of Hawaii, My Great Grandparents were subjects of Queen Lilioukalani (the last monarch ) I cannot believe what is happening here...Look they opened a Home Depot and are putting a Costco in here... In Hilo!"

"So, they have them in Kona what is the difference?"

"The Difference is that this is Hilo..."

"Yes, the last bastion of backward Hawaii is about to grow up"

"But the people Hoku, all of these people coming here. What will they do for a job? How will they make a living?

"They wont, Look, its like a pyramid scheme. You put in money and buy a house or a lot, it goes up You sell to the next guy and get out. The guy at the end of the game holds the bag... Didn't you ever play "Farmer in the Dell" the last personstanding in the circle is the Cheese and the cheese loses... You are a Real Estate agent, You should be thrilled at all of this madness..."

"What if you couldn't leave Hoku what would you do?"

"What ever I could to stay on top of the pile and out from under a blue tarp...Which isn't new for me, its the story of my life...I was nearly always the cheese in the game...the last to be picked, as a child... I refuse to lose at this stage of my life"
I had this conversation with a dear friend that is a new real estate agent...I feel her pain, I really do...I feel that the demise of Azure Seas is due in part to the change in the landscape... People are not buying gifts this year they are spending their money on building materials and land, tile and light fixtures or they are saving as this Hilo couple
in this article today from the Honolulu Advertiser
regarding the drying up of affordable housing stocks here on the Big Island.
Friends, even with the holidays they are still coming. The wave will increase as the snow birds come in the next two months and decide to chuck it in and come to Hawaii buy that retirement place now before it goes up another 100 grand... Lots are being ripped and homes are going up all over the place. I see more 50k plus cars in the Walmart parking lot... Exotics like Hummers and Mercedes SUVs, with plates from California, Washington and Texas...and points further afield... Fresh off the barges as you must re register the vehicle in 30 days and get your rainbow plates. As long as there are people like us coming to the islands to buy the dream the prices are going to go up.
Her point was that they way of life that was here the small town feel that locals felt was quintessentially their blessing for living here in this most remote of places was gone... It isn't the Malahini that did it and their demand for the latest stuff from Home Depot or coffee from Starbucks, its time and culture. Its the commercials on the TV and the blurbs on the Internet for new and greater gadgets and the trappings of affluence. Local people, whose fathers toiled in the cane fields, and mothers picked papayas, and had babies, are now educated and growing more sophisticated, and want more and more... That simplicity that was the hallmark of Hilo life. Work, worship, family...Is no longer enough.
The "haves", which are the government workers, and the Malahini (newcomers), flaunt their riches casually. My car has been vandalized several times just because of what it is I think, a Luxury car is a sea of Toyota whatevers...more people tell me of the same thing happeneing to them and their BMW's and their Escalades...
This featured couple doesn't seem angry that they cant find a house to buy, but I have met a lot of people that are. Before we left for Ohio, we were sitting in a really "local" hole in the wall place that Woody really likes called Ryans. Ryan, a young man in his late 20's, his Mom and Aunties run this coffee shop and "okazuya" which is a take out style place for "bento" or japanese style box lunches. We are like family to these folks and very welcome to come and have coffee and eat. Well we were in there and these three Japanese business type guys were sitting there and they were talking about the cost of houses and one said really loud "If it weren't for all of these F*****G haolies(whites or mainlanders)coming here and buying houses, the prices wouldn't keep going up, and they stared at us... They left right after that, I hope embarrassed. Ryan came out of the kitchen himself to apologize to Woody and myself... But I told him that I felt that this was a normal response and the man was right enconomics are driving the costs up, that is what a free market is all about.
The state wants to mandate "affordable housing" here... Right... We are going to have the "projects" in paradise...but the truth is that even those go up in value. the low income housing on Maui is now at the 350K range, with the median being at about 550K and rising. Its a free market and you cant stop it...
Just like you cant stop the Big Box Stores from coming to your town... Or highways or prisons and other waste treatment plants... You want electricity, but you don't want the plant in your neighborhood that generates it. You want the comfort of progress but not the mayhem that it can create...And its not just Hawaii that is this way, its everywhere. Sustainable, careful growth doesn't seem possible. But it needs to be considered....
As I looked at the lot next door to us this afternoon, I am glad that I will not be here to see it built on and demolished. This bit of ancient rain forest is precious to me for its fragile beauty, but its not long for this world I fear as more and more of these lots in our area are developed. the pressures to build are too great and time will not stand still long enough for us to figure out how to resolve these problems without resorting to the bulldozer and the ripper...
December 19, 2004
Ho'omo'o ke Hokulea (Follow the Star of Gladness)
Following the Star of Gladness The Three Wise Men, from a retelling of the Christmas Story Hawaiian style... Copyright Hawaiian Resources Co. Ltd. All rights reserved
As some of you know from last years blogging and some obvious hints (such as featuring the refrain on my poetry blog) I love the Carol "We Three Kings" As a child it was so mysteriously different from the others, as is "O Come O Come Emmanuel"... I can remember my Mom, God Bless her, saying " I don't like it its as nearly close to "Jingle Bells" as we have in the hymnal, because we don't know if there were three kings or three thousand... We don't really know their names... Oh the Catholics think they do but they weren't written down..." EST... This was a household that never had Santa Claus or Rudolph, and we weren't allowed much mystery...
After I became a Believer, and became involved in leading worship, I discovered all the verses to "We Three Kings" and was struck by the power and majesty of them. For the story of Christmas is not just the infant in the manger, but the Man on the cross, and the God-Man on the throne of Heaven.
Every year at holiday time, my days of contemplation are not complete without a re reading of two great novels that I never grow tired of, one is "The Fourth King" by Norbert Coulehan, and the other is "Ben Hur" By Civil War General, Lewis Wallace. Yes Ben Hur of the movie, but that is only the kernel of the tale, really the whole book deals with the Wise Men and one in particular... Both books are out of print but you can get them via Amazon Used books...Both have a much different take on these gentlemen than what my conservative Baptist upbringing allowed...
I have also learned that we may know more about these travelers from afar than we thought. As I was studying the book of Daniel I found this passage fascinating....
NOW in the second year of Nebuchadnezzar's reign, Nebuchadnezzar had dreams; and his spirit was so troubled that his sleep left him.
Then the king gave the command to call the magicians, the astrologers, the sorcerers, and the Chaldeans to tell the king his dreams. So they came and stood before the king.
And the king said to them, "I have had a dream, and my spirit is anxious to know the dream."
Then the Chaldeans spoke to the king in Aramaic, "O king, live forever! Tell your servants the dream, and we will give the interpretation."
The king answered and said to the Chaldeans, "My decision is firm: if you do not make known the dream to me, and its interpretation, you shall be cut in pieces, and your houses shall be made an ash heap.
"However, if you tell the dream and its interpretation, you shall receive from me gifts, rewards, and great honor. Therefore tell me the dream and its interpretation."
They answered again and said, "Let the king tell his servants the dream, and we will give its interpretation."
The king answered and said, "I know for certain that you would gain time, because you see that my decision is firm:
"if you do not make known the dream to me, there is only one decree for you! For you have agreed to speak lying and corrupt words before me till the time has changed. Therefore tell me the dream, and I shall know that you can give me its interpretation."
The Chaldeans answered the king, and said, "There is not a man on earth who can tell the king's matter; therefore no king, lord, or ruler has ever asked such things of any magician, astrologer, or Chaldean.
"It is a difficult thing that the king requests, and there is no other who can tell it to the king except the gods, whose dwelling is not with flesh."
For this reason the king was angry and very furious, and gave the command to destroy all the wise men of Babylon.
So the decree went out, and they began killing the wise men; and they sought Daniel and his companions, to kill them.
Then with counsel and wisdom Daniel answered Arioch, the captain of the king's guard, who had gone out to kill the wise men of Babylon;
he answered and said to Arioch the king's captain, "Why is the decree from the king so urgent?" Then Arioch made the decision known to Daniel.
So Daniel went in and asked the king to give him time, that he might tell the king the interpretation.
Then Daniel went to his house, and made the decision known to Hananiah, Mishael, and Azariah, his companions,
that they might seek mercies from the God of heaven concerning this secret, so that Daniel and his companions might not perish with the rest of the wise men of Babylon.
Then the secret was revealed to Daniel in a night vision. So Daniel blessed the God of heaven.
Daniel answered and said:


"Blessed be the name of God forever and ever,
For wisdom and might are His.
And He changes the times and the seasons;
He removes kings and raises up kings;
He gives wisdom to the wise
And knowledge to those who have understanding.
He reveals deep and secret things;
He knows what is in the darkness,
And light dwells with Him.

"I thank You and praise You,
O God of my fathers;
You have given me wisdom and might,
And have now made known to me what we asked of You,
For You have made known to us the king's demand."

Therefore Daniel went to Arioch, whom the king had appointed to destroy the wise men of Babylon. He went and said thus to him: "Do not destroy the wise men of Babylon; take me before the king, and I will tell the king the interpretation."
Then Arioch quickly brought Daniel before the king, and said thus to him, "I have found a man of the captives* of Judah, who will make known to the king the interpretation."
The king answered and said to Daniel, whose name was Belteshazzar, "Are you able to make known to me the dream which I have seen, and its interpretation?"
Daniel answered in the presence of the king, and said, "The secret which the king has demanded, the wise men, the astrologers, the magicians, and the soothsayers cannot declare to the king.
"But there is a God in heaven who reveals secrets, and He has made known to King Nebuchadnezzar what will be in the latter days. Your dream, and the visions of your head upon your bed, were these:
"As for you, O king, thoughts came to your mind while on your bed, about what would come to pass after this; and He who reveals secrets has made known to you what will be.
"But as for me, this secret has not been revealed to me because I have more wisdom than anyone living, but for our sakes who make known the interpretation to the king, and that you may know the thoughts of your heart.
"You, O king, were watching; and behold, a great image! This great image, whose splendor was excellent, stood before you; and its form was awesome.
"This image's head was of fine gold, its chest and arms of silver, its belly and thighs* of bronze,
"its legs of iron, its feet partly of iron and partly of clay.*
"You watched while a stone was cut out without hands, which struck the image on its feet of iron and clay, and broke them in pieces.
"Then the iron, the clay, the bronze, the silver, and the gold were crushed together, and became like chaff from the summer threshing floors; the wind carried them away so that no trace of them was found. And the stone that struck the image became a great mountain and filled the whole earth.
"This is the dream. Now we will tell the interpretation of it before the king.
"You, O king, are a king of kings. For the God of heaven has given you a kingdom, power, strength, and glory;
"and wherever the children of men dwell, or the beasts of the field and the birds of the heaven, He has given them into your hand, and has made you ruler over them all--you are this head of gold.
"But after you shall arise another kingdom inferior to yours; then another, a third kingdom of bronze, which shall rule over all the earth.
"And the fourth kingdom shall be as strong as iron, inasmuch as iron breaks in pieces and shatters everything; and like iron that crushes, that kingdom will break in pieces and crush all the others.
"Whereas you saw the feet and toes, partly of potter's clay and partly of iron, the kingdom shall be divided; yet the strength of the iron shall be in it, just as you saw the iron mixed with ceramic clay.
"And as the toes of the feet were partly of iron and partly of clay, so the kingdom shall be partly strong and partly fragile.
"As you saw iron mixed with ceramic clay, they will mingle with the seed of men; but they will not adhere to one another, just as iron does not mix with clay.
"And in the days of these kings the God of heaven will set up a kingdom which shall never be destroyed; and the kingdom shall not be left to other people; it shall break in pieces and consume all these kingdoms, and it shall stand forever.
"Inasmuch as you saw that the stone was cut out of the mountain without hands, and that it broke in pieces the iron, the bronze, the clay, the silver, and the gold--the great God has made known to the king what will come to pass after this. The dream is certain, and its interpretation is sure."
Then King Nebuchadnezzar fell on his face, prostrate before Daniel, and commanded that they should present an offering and incense to him.
The king answered Daniel, and said, "Truly your God is the God of gods, the Lord of kings, and a revealer of secrets, since you could reveal this secret."
Then the king promoted Daniel and gave him many great gifts; and he made him ruler over the whole province of Babylon, and chief administrator over all the wise men of Babylon.
Also Daniel petitioned the king, and he set Shadrach, Meshach, and Abed-Nego over the affairs of the province of Babylon; but Daniel sat in the gate* of the king.


From the Book of the Prophet Daniel Chapter Two
This profound vision of the Epochs of Nations placed Daniel, a captive prince from a conquered and scattered nation, as the leader or prince of the Chaldean Magi... Astrologers, really the Astro scientists of their day... He had their attention, had saved their lives and according to apocryphal history those magi became nominal adherents to the God of Daniel... The prophecies concerning the "coming King" the Messiah, were certainly part of what Daniel shared with them. In later chapters, there are other Messianic predictions including the literal day of the appearing of the Messiah in Jerusalem (April 6, 29 AD) the day of the Triumphal Entry or as we now call it Palm Sunday. (Chapter 9)
Daniel taught... The scribes wrote it down... and they watched the skies... and so did their descendents, through the various conquerors... the Persians, the Greeks and the Romans...and they didn't forget that it was for the sake of Daniel the Jew and his mystical vision that their lives were spared
Approximately 400 years after their ancestors were spared annihilation, the Magi of Persia saw what they were waiting for, a glorious star , a new star or nova, visible to all (not a vision that only they could see for other cultures such as the Chinese record a similar celestial occurrence) They and their entourage, for it must have been more than three riders on camels to stir up old Hered and get him to have a royal audience with the travelers...Personages like this would have had a whole cadre of servants and attendents with them. It was more like an army that decended on Jeruslem rather than a few old men on a camel. and for them to be looking for a King other than Hered, would have sent the jelous child killing old goat into a tizzy. Killing a few more children would have caused this monster no grief at all...
It would have taken 6-9 months of travel for them to reach Bethlehem. Jesus was a "Young Child" and not said to be an infant at the time of the visitation...
And the gifts... We are told for the Gold of Kingship, the Frakenscense of Deity and the Myrrh of Death, but there may have been much more... The costly gifts would have made travel to Egypt much eaiser for the impoverished couple...
We know nothing more of them after they see the Child Jesus but the Bible says that they went another way to return to their homeland...
We three Kings of Orient are;
Bearing gifts we traverse afar,
field and fountain, moor and mountain,
following yonder star.
O star of wonder, star of night,
Star with royal beauty bright
Westward leading, still proceeding
Guide us to thy perfect light.
Born a King on Bethlehem's plain
Gold I bring to crown him again
King forever, ceasing never
Over us all to reign.
Star of wonder, star of night,
Star with royal beauty bright
Westward leading, still proceeding
Guide us to thy perfect light.
Frankincense to offer have I;
Incense owns a Deity nigh;
Prayer and praising, all men raising,
Worship him God most high.
Star of wonder, star of night,
Star with royal beauty bright
Westward leading, still proceeding
Guide us to thy perfect light.
Myrrh is mine; it's bitter perfume
Breathes a life of gathering gloom;
Sorrowing, sighing, bleeding, dying,
Sealed in the stone cold tomb.
Star of wonder, star of night,
Star with royal beauty bright
Westward leading, still proceeding
Guide us to thy perfect light.
Glorious now behold him arise,
King and God and Sacrifice.
Alleluia, Alleluia,
Earth to heaven replies.
Star of wonder, star of night,
Star with royal beauty bright
Westward leading, still proceeding
Guide us to thy perfect light
God Rest Ye, Merry Gentlemen (and Women too)
Wailoa Estuary and park from the Hilo Small Boat Harbor
God Rest You Merry, Gentlemen
God rest you merry, gentlemen,
Let nothing you dismay,
Remember Christ our Savior
Was born on Christmas day,
To save us all from Satan's pow'r
When we were gone astray;
O tidings of comfort and joy,
Comfort and joy,
O tidings of comfort and joy.
From God our heavenly Father
A blessed angel came.
And unto certain shepherds
Brought tidings of the same,
How that in Bethlehem was born
The Son of God by name:
O tidings of comfort and joy,
Comfort and joy,
O tidings of comfort and joy.
"Fear not," then said the angel,
"Let nothing you affright,
This day is born a Savior,
Of virtue, power, and might;
So frequently to vanquish all
The friends of Satan quite";
O tidings of comfort and joy,
Comfort and joy,
O tidings of comfort and joy.
The shepherds at those tidings
Rejoiced much in mind,
And left their flocks a-feeding,
In tempest, storm, and wind,
And went to Bethlehem straightway
This blessed babe to find:
O tidings of comfort and joy,
Comfort and joy,
O tidings of comfort and joy.
But when to Bethlehem they came,
Whereat this infant lay
They found him in a manger,
Where oxen feed on hay;
His mother Mary kneeling,
Unto the Lord did pray:
O tidings of comfort and joy,
Comfort and joy,
O tidings of comfort and joy.
Now to the Lord sing praises,
All you within this place,
And with true love and brotherhood
Each other now embrace;
This holy tide of Christmas
All others doth deface:
O tidings of comfort and joy,
Comfort and joy,
O tidings of comfort and joy
Another great Carol...I need to remember this... He is the God of rest...
We are not having a banner holiday rush, though we did have a large sale yesteday. A lady has been looking at a ring on our website everyday for the last 6 months and her hubby brought her down to buy it. Lucky for him that I had just put it into the 25 percent off case. I rotate stock in there and have regulars that come to check if their item has gone on sale. We are starting to run ads in the paper tomorrow to hopefully get the stragglers in and begin the liquidation process.
I was alone much of the day. Woody has a swing shift guarding job at a place that is being fumigated. He is there to keep the homeless out from under the tent. Is this not the stupidest thing you have ever heard of? A guy will releive him at 11:30 tonight...It is pouring down rain.
We have moved our closing date back for the shop to March something. We are insured and the landlord will place us on a month to month. This way we have a bit more time to deal with the fixtures... I just felt we should have a bit more time and was feeling way rushed this week. I hope to have enough time to liquidate 90+ percent of the inventory and fixtures. Ther is nothing Hilo loves more than a clseout sale.
We also have another trip planned. When I was in LA our friends Ed and Helen Atkinson mentioned a place they had passed through on a trip they had taken this summer.
Eureka Springs, Arkansas
near Branson MO... this area really is growing espcially in the Bentonville Fayetteviile area (International HQ for Wal Mart is located here) We have had no less than 6 unsolicited reccomendations to try there by local people. During the War there was a large internment camp in the Ozarks near there and many Japanese people here in Hilo have reletives that stayed on there in Arkansas, after they were released. People here are looking at the Ozarks as a retirement destination as well as a place to get out of the high realestate crunch they are having here in Hawaii... Land is good and cheap and there seems to be work... and the weather is less severe than in Ohio. Woody booked us timeshere there and it will be a working vacation to spy out the land...
We will also be staying down in Montgomery, near Houston for a week to check out that area, and by the time we get back on a plane to come home at the end of April we will have a game plan... we are commited to that. List the house, and work on moving in 90 days to one of the three destinations....
Does anyone out there know how to travel with cats? If 12 hours outside tramatized poor Mak, think about 12 hours dealing with flying OMG...(maybe its Mom that needs the setative...)
Both of us are sick sick... this must be the dreaded flu... Woody is miserable and Mine just lingers on and on... Makoa and Nani are settling down and spent the day out on the lanai and were not afraid of the hole in the screen like they were when they first came in from the rain after being out... Mom is calming down too and cuddles her little darlings so much that they are starting to get spoilt!
December 18, 2004
The Paradoxical Commandments revisited
Palms on Hilo Bay at the Canoe Launch
Last January 2, I wrote this post
about a man up in Kaumana, a Steve Paulos that had for nearly 20 years tended a planting of coconut palms that he planted himself along the dranage ditch on his street. His neighbors enjoyed the shade of the trees and the coconuts, and felt a pride in the beauty of what was once a very ugly area. To the constirnation of everyone in town, the county went up there and cut ever blessed one of Mr Paulos's trees down, for no reason. The outrage was palpable.
Well, the county responded and gave him 52 Foxtail palms to plant and helped him plant them... The neighbors rejoiced that Steve had trees again to tend (seniors need such projects to help them stay active if they want to do stuff like this let them!!!)
Then...some idiot stole 10 of the trees. Palm napping is a common crime here as they are so valuable, and take so long to grow. I will stop here and
let you read the rest of this heart warming story...
It renews ones faith in ones fellow man... even this jaded specimen was touched...
And for my part I want to repost the Paradoxical Commandments, We all need to think about them...
The Paradoxical Commandments
1. People are illogical, unreasonable, and self centered...love them anyway.
2. If you do good, people will accuse you of selfish ulterior motives... Do good anyway.
3. If you are successful, you will win false friends and true enemies... Succeed anyway.
4. The good you do today will be forgotten tomorrow... Do good anyway.
5. Honesty and kindness make you venerable... Be honest and frank anyway.
6.The biggest men and the women with the biggest ideas can be shot down by the smallest men and women with the smallest minds...Think Big anyway.
7.People favor the underdog, but follow the Top Dog. Fight for a few underdogs anyway...
8. What you spend a lifetime building can be destroyed overnight... Build anyway....
9. People really need your help, but may attack you if you do help them... Help people anyway.
10. Give the world the best you have and you'll get kicked in the teeth... Give the world your best anyway....
May God help me to try to be like this insted of pulling into my shell when I get hurt...