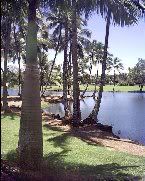 Name~ Hokule'a Kealoha

Short Bio~Hokule'a Kealoha is the Nom De Plume of a writer that formerly lived in Hawaii and is now living a life of adventure on the highways and byways of the American South . I am a Born Again follower of Jesus, as well as a wife, mother of cats and dogs,jeweler, entreprenuer, photographer and pilgrim...

Age~ Old enough to know better

Status~ Newly Single after 13 years of marriage,fur mom to the loving and devoted mini ShihTzu doggie Annabelle, born 6-11-2007 RIP 2-25-09, and the beautiful Abigail born 2-14-09

Hair Color~ natural brown/grey

Mood~ I ALWAYS have a mood, try me...

Loving~ Jesus, Hawaii, my furry friend, Abigail, my Pen Pals, Jewelry ,Blogging ,Writing anything,my Ipod,and being outdoors surrounded by my wonderful natural surroundings

Hating~ Boom Box Cars, Earspray, Abuse of Power,

Reading~













Books in Progress...








Just Finished Reading











Jesus, Divine Mercy ~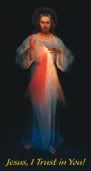 I Trust In You~

My Favorite Past Posts~Relive The Journey!~
2009~
















2008~


























2007~
















2006~
























2005~






































2004~
































2003~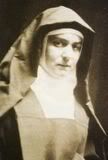 St. Edith Stein~Pray for Us

Religion Link List~






















Political Link List~









Arkansas Link List~
























Interactive Links~

Live WebCam Feed from the Mauna Lani Resort, Kohalla, Big Island of Hawaii


Click here for Aloha Joe!Live Hawaiian Music 24/7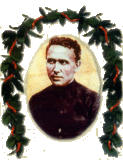 St. Damien of Molokai'i, Patron of Hawaii and the Outcasts among us, pray for us....




Hawaii Links~ ~





Technorotica for Blogging~




Join the Blue Ribbon Online Free Speech Campaign!





















Technorotica for Jewelers, and the Jewelry Trade~













February 14, 2007
God's Burning Love
Fire from the center of the Earth
A "toe" of Pahoehoe (smooth) lava reaching out to the sea HVO Photo
I have come to love the worship leader/ Missionary-intercessor, Ritchy Clark. His Podcast "
Radiant Worship
" is 10 minutes of "lo-fi" spontaneous prophetic praise and worship. His voice is not smooth perfection, it is more like Sting and The Police doing worship, but I love its intense honesty, and lyrically the songs are haunting, unpolished prose poetry, filled with powerful images.
Please pray for Richy and his wife Jessica, who is trying to hang on to her baby girl, who is trying to be born three months early. They lost twin sons three years ago in a premature birthing, so this is a continued tragedy for them.
For this "Love Day" I want to get beyond what is expected and touch on a different passion. The love of God for us, and how it can be as consuming as any romance. This is a loose and somewhat shortened transcription of his podcast 126 The Fire of Your Love
Burn me God
With the fire of Your love
I want to feel
Only Your holy love

Consume me God
With the fire of Your Love
Burn me
With the Fire of Heaven

Holy Fire
I am waiting here...


I am waiting here, for this fire
I am staying here, for this fire
I am praying here, for for Your fire
...of Your love

I want to be changed,
by the fire
rearranged
by the fire of your love
Renamed
by the fire
Reclaimed
by the fire of your love

Rain down the Fire
till Im unrecognized
Rain down the fire
till I am purified
Rain down on me
till all men can see
Rain down
till all men are free

Rain down the fire
the fire of Your love...


In my bones
In my soul
Let the Fire take control
In our homes
Throughout the land
Lift us up with Your right hand
In the churches and the schools
make Your holy law the rule
Rule every action in our days
for You alone are worthy
of our praise!

You are worthy Lord
So worthy
of our praise!

Send it down
Send down the fire of your love
on the humble ones
on the broken ones
on the desprate ones
on the little ones
daughters and sons
Your children...

Send the fire
The fire of Your love

Richy Clark 2007
Labels: Hawaii, Poem, Praise and Worship