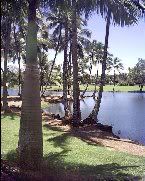 Name~ Hokule'a Kealoha

Short Bio~Hokule'a Kealoha is the Nom De Plume of a writer that formerly lived in Hawaii and is now living a life of adventure on the highways and byways of the American South . I am a Born Again follower of Jesus, as well as a wife, mother of cats and dogs,jeweler, entreprenuer, photographer and pilgrim...

Age~ Old enough to know better

Status~ Newly Single after 13 years of marriage,fur mom to the loving and devoted mini ShihTzu doggie Annabelle, born 6-11-2007 RIP 2-25-09, and the beautiful Abigail born 2-14-09

Hair Color~ natural brown/grey

Mood~ I ALWAYS have a mood, try me...

Loving~ Jesus, Hawaii, my furry friend, Abigail, my Pen Pals, Jewelry ,Blogging ,Writing anything,my Ipod,and being outdoors surrounded by my wonderful natural surroundings

Hating~ Boom Box Cars, Earspray, Abuse of Power,

Reading~













Books in Progress...








Just Finished Reading











Jesus, Divine Mercy ~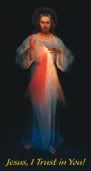 I Trust In You~

My Favorite Past Posts~Relive The Journey!~
2009~
















2008~


























2007~
















2006~
























2005~






































2004~
































2003~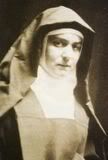 St. Edith Stein~Pray for Us

Religion Link List~






















Political Link List~









Arkansas Link List~
























Interactive Links~

Live WebCam Feed from the Mauna Lani Resort, Kohalla, Big Island of Hawaii


Click here for Aloha Joe!Live Hawaiian Music 24/7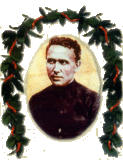 St. Damien of Molokai'i, Patron of Hawaii and the Outcasts among us, pray for us....




Hawaii Links~ ~





Technorotica for Blogging~




Join the Blue Ribbon Online Free Speech Campaign!





















Technorotica for Jewelers, and the Jewelry Trade~













December 02, 2008
Moving Day
Beautiful Rainbow Falls Hilo Hawaii. Moving is always measured against the extraordinary Trans Pacific moves made by yours truly. This is a cakewalk in comparison.
Post begun Dec 2 2008 7 pm
This will be the last night I sit out here on our lanai and well do anything today the packers came and packed up all of my precious things. Two curio cabinets full of treasures. Six book cases full of books some of which I needed to get rid of before now...well they will be making the journey accross the village to my new home. Their new home, 6 new book cases of vaious sizes and woods will be comming in another day or so along with the new bedroom suite and handy dandy lift up coffee table. The packers were quite efficient and only took three hours to do their thing. I had done quite a bit of the packing and move over a van load of stuff each time I travel over to Metfield and my new abode. The trip is 20 miles round so its best to not waste the gas.
I went to the Metfield Methodist Christmas dinner last night. One of the things that I gain with this move is a new "Sheperd Group" This is mostly a social entity, dinners out that sort of thing. But from what I have seen this group is younger and more active and everyone that was present last night was a "doer" some one very active in the operation of the church...(our pastor and his family are a part of this group as well). I went alone and had a lovely time. A bit of explanation on my solo situation but most took it in stride. Its a shame because we wont be getting back together....(I would be shocked)and I think this is the start of a new chapter in both of our lives
And so it goes. Packers today, movers tomorrow, furniture people the next day, cable comes after that. Then...the next day is a funeral for the husband of a church friend. Dead after a long painful illness, this is a hugely sad event for the whole church...then sunday and we do it all over again. I can bearly breathe for the thought... that I am leaving this house, to return only as a guest...When I came here in 2005, that was an impossible thought.
moving in 3 Ashton Circle