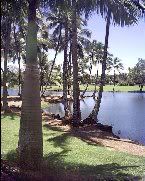 Name~ Hokule'a Kealoha

Short Bio~Hokule'a Kealoha is the Nom De Plume of a writer that formerly lived in Hawaii and is now living a life of adventure on the highways and byways of the American South . I am a Born Again follower of Jesus, as well as a wife, mother of cats and dogs,jeweler, entreprenuer, photographer and pilgrim...

Age~ Old enough to know better

Status~ Newly Single after 13 years of marriage,fur mom to the loving and devoted mini ShihTzu doggie Annabelle, born 6-11-2007 RIP 2-25-09, and the beautiful Abigail born 2-14-09

Hair Color~ natural brown/grey

Mood~ I ALWAYS have a mood, try me...

Loving~ Jesus, Hawaii, my furry friend, Abigail, my Pen Pals, Jewelry ,Blogging ,Writing anything,my Ipod,and being outdoors surrounded by my wonderful natural surroundings

Hating~ Boom Box Cars, Earspray, Abuse of Power,

Reading~













Books in Progress...








Just Finished Reading











Jesus, Divine Mercy ~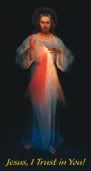 I Trust In You~

My Favorite Past Posts~Relive The Journey!~
2009~
















2008~


























2007~
















2006~
























2005~






































2004~
































2003~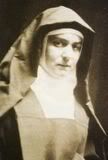 St. Edith Stein~Pray for Us

Religion Link List~






















Political Link List~









Arkansas Link List~
























Interactive Links~

Live WebCam Feed from the Mauna Lani Resort, Kohalla, Big Island of Hawaii


Click here for Aloha Joe!Live Hawaiian Music 24/7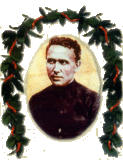 St. Damien of Molokai'i, Patron of Hawaii and the Outcasts among us, pray for us....




Hawaii Links~ ~





Technorotica for Blogging~




Join the Blue Ribbon Online Free Speech Campaign!





















Technorotica for Jewelers, and the Jewelry Trade~













May 16, 2007
Places You Want To See Before You Die~ A Meme
The Cliffs of Waipio, Big Island of Hawaii one of the most photographed spots in the Hawaiian Islands, the steep clifts have a lacework of beautiful waterfalls that pour into the sea from thousands of feet above
I found this meme on a blog that I discovered only recently called
Attaversiamo
The lady who writes this wonderful blog has taken many life changing journeys, and had this travel Meme on her front page
Soo do you have a list of places that you want to see before you die? I do. If its
bold faced
I have been there and done that, if it is in
Italics
its on my dream list
Times Square, New York City, NY
National Mall & Memorial Parks, Washington, D.C. (Washington Monument, Lincoln and Jefferson Memorials, the war memorials)
Disney World's Magic Kingdom, Lake Buena Vista, Fla.
Trafalgar Square, London, England
Disneyland Park, Anaheim, Calif.
Niagara Falls, Ontario and New York
Fisherman's Wharf/Golden Gate National Recreation Area, San Francisco, Calif.
Tokyo Disneyland/DisneySea, Tokyo, Japan
Notre Dame de Paris, Paris, France
Disneyland Paris, Marne-La-Vallee, France
The Great Wall of China, Badaling area, China The Great Smoky Mountain National Park, Tennessee/North Carolina
(side note this area is on the radar for next years spring trip)
Universal Studios Japan, Osaka, Japan
Basilique du Sacré-Coeur de Montmartre, Paris, France
Musée du Louvre, Paris, France
Everland (amusement park), Kyonggi-Do, South Korea
The Forbidden City/Tiananmen Square, Beijing, China
Eiffel Tower, Paris, France
Universal Studios/Islands of Adventure at Universal Orlando, Fla
SeaWorld Florida, Orlando, Fla
Pleasure Beach (amusement park), Blackpool, England
Lotte World (amusement park), Seoul, South Korea (Note: How tired am I? I thought this said "Latte World" and got all excited and was going to italicize it)
Yokohama Hakkeijima Sea Paradise, Japan
Hong Kong Disneyland, China
Centre Pompidou, Paris, France
Tate Modern, London, England
British Museum, London, England
Universal Studios Los Angeles, Calif
(went there on a very bad blind date)
National Gallery, London, England
Metropolitan Museum, New York, NY
Grand Canyon, Ariz.
Tivoli Gardens (amusement park), Copenhagen, Denmark
Ocean Park (amusement park), Hong Kong, China
Busch Gardens (amusement park), Tampa Bay, Fla.
SeaWorld California, San Diego, Calif.
Statue of Liberty, New York, NY
The Vatican and its museums, Rome, Italy
Sydney Opera House, Sydney, Australia
The Coliseum, Rome, Italy
American Museum of Natural History, New York, NY
Grauman's Chinese Theater, Hollywood, Calif.
Empire State Building, New York, NY
Natural History Museum, London, England
The London Eye, London, England
Palace of Versailles, France
Yosemite National Park, Calif.
Pyramids of Giza, Egypt
Pompeii, Italy
Hermitage Museum, St. Petersburg, Russia
Taj Mahal, Agra, India
Angel Falls, Venezuela
Pyramid Kukulcan in Chichen Itza, Yucatan Mexico
Temple of the Descending God in Tulum, Quintana Roo Mexico
Dunns River Falls in Ocho Rios, Jamaica
Star Trek: The Experience, Las Vegas, NV
Space Needle Seattle, WA
Machu Pichu, Peru
Amber Palace in Jaipur, India
The Smithsonian in Washington DC
The Galapagos Islands
Butchart Gardens, Victoria BC Canada
Stonehenge, Wiltshire England
Antarctica
Mt. St. Helens, Washington, USA
The Great Ocean Road, Australia
Madagascar
The Speicherstadt and Alster Lake, Hamburg, Germany
I would add to the list
Places I have been, that I think people should see
The Hawaiian IslandsAlaskaGettysburg...every American should see it
Places I want to see
Jerusalem
Greece
Spain
Kenya
to take a round the world cruise
So tell us where you want to go and link back here!
Labels: Hawaii, Memes, Traveling