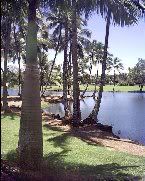 Name~ Hokule'a Kealoha

Short Bio~Hokule'a Kealoha is the Nom De Plume of a writer that formerly lived in Hawaii and is now living a life of adventure on the highways and byways of the American South . I am a Born Again follower of Jesus, as well as a wife, mother of cats and dogs,jeweler, entreprenuer, photographer and pilgrim...

Age~ Old enough to know better

Status~ Newly Single after 13 years of marriage,fur mom to the loving and devoted mini ShihTzu doggie Annabelle, born 6-11-2007 RIP 2-25-09, and the beautiful Abigail born 2-14-09

Hair Color~ natural brown/grey

Mood~ I ALWAYS have a mood, try me...

Loving~ Jesus, Hawaii, my furry friend, Abigail, my Pen Pals, Jewelry ,Blogging ,Writing anything,my Ipod,and being outdoors surrounded by my wonderful natural surroundings

Hating~ Boom Box Cars, Earspray, Abuse of Power,

Reading~













Books in Progress...








Just Finished Reading











Jesus, Divine Mercy ~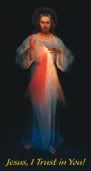 I Trust In You~

My Favorite Past Posts~Relive The Journey!~
2009~
















2008~


























2007~
















2006~
























2005~






































2004~
































2003~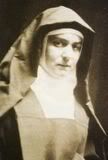 St. Edith Stein~Pray for Us

Religion Link List~






















Political Link List~









Arkansas Link List~
























Interactive Links~

Live WebCam Feed from the Mauna Lani Resort, Kohalla, Big Island of Hawaii


Click here for Aloha Joe!Live Hawaiian Music 24/7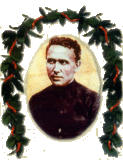 St. Damien of Molokai'i, Patron of Hawaii and the Outcasts among us, pray for us....




Hawaii Links~ ~





Technorotica for Blogging~




Join the Blue Ribbon Online Free Speech Campaign!





















Technorotica for Jewelers, and the Jewelry Trade~













March 06, 2008
Another Year Blessed

Pacific Palms at the Seal Beach Peir Orange California
,
My Birthday was today. I am home now full time and on this new path. Like every year this day causes me to wax introspective. I can only come away feeling that I am blessed beyond all deserving.
Woody took me out to a wonderful early dinner to the best resturant (ratings wise) in Bentonville
The River Grille
. We had a full three course meal over the course of three hours. Our timing was great as it was early enough to have lunch items and dinner items ready. We opted for dinner.It was fabulous. I had steak and lobster (the best Ive had in years) and we ordered sides that were very good. Desert was so good that I will have to fast extra to make up for it. Our waiter, Todd was our server. He is a world traveler, full of stories and wisdom and between Woody, Todd and myself we had a lovely afternoon.
I didnt want a huge deal made of my birthday, and asked Woody to not buy me a gift, This was a nice event and I enjoyed it a lot.
I have all that I could ever want, materially and financialy. I want to remember that when things get tight and they will but I know that God has provided all that I need i just need to look around me and use my own resources to figure things out. God will make a way, where there seems to be no way.
Labels: Bella Vista, Marriage