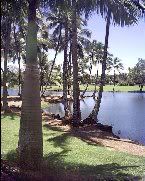 Name~ Hokule'a Kealoha

Short Bio~Hokule'a Kealoha is the Nom De Plume of a writer that formerly lived in Hawaii and is now living a life of adventure on the highways and byways of the American South . I am a Born Again follower of Jesus, as well as a wife, mother of cats and dogs,jeweler, entreprenuer, photographer and pilgrim...

Age~ Old enough to know better

Status~ Newly Single after 13 years of marriage,fur mom to the loving and devoted mini ShihTzu doggie Annabelle, born 6-11-2007 RIP 2-25-09, and the beautiful Abigail born 2-14-09

Hair Color~ natural brown/grey

Mood~ I ALWAYS have a mood, try me...

Loving~ Jesus, Hawaii, my furry friend, Abigail, my Pen Pals, Jewelry ,Blogging ,Writing anything,my Ipod,and being outdoors surrounded by my wonderful natural surroundings

Hating~ Boom Box Cars, Earspray, Abuse of Power,

Reading~













Books in Progress...








Just Finished Reading











Jesus, Divine Mercy ~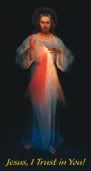 I Trust In You~

My Favorite Past Posts~Relive The Journey!~
2009~
















2008~


























2007~
















2006~
























2005~






































2004~
































2003~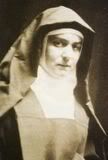 St. Edith Stein~Pray for Us

Religion Link List~






















Political Link List~









Arkansas Link List~
























Interactive Links~

Live WebCam Feed from the Mauna Lani Resort, Kohalla, Big Island of Hawaii


Click here for Aloha Joe!Live Hawaiian Music 24/7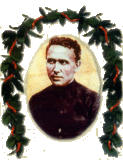 St. Damien of Molokai'i, Patron of Hawaii and the Outcasts among us, pray for us....




Hawaii Links~ ~





Technorotica for Blogging~




Join the Blue Ribbon Online Free Speech Campaign!





















Technorotica for Jewelers, and the Jewelry Trade~













May 25, 2008
Land of Lincoln~A Memorial Day Post
"The Knob Creek Place" Believed to be the cabin where Abraham Lincoln spent his early boyhood years.
Abraham Lincoln Birthplace National Historic Site
Hodgkinsville KY
"I was born Feb. 12, 1809, in Hardin County, Kentucky. My parents were both born in Virginia, of undistinguished families—second families, perhaps I should say. My mother, who died in my tenth year, was of a family of the name of Hanks.... My father ... removed from Kentucky to ... Indiana, in my eighth year.... It was a wild region, with many bears and other wild animals still in the woods. There I grew up.... Of course when I came of age I did not know much. Still somehow, I could read, write, and cipher ... but that was all A Short biographical sketch by Abraham Lincoln himself to a reporter."
Tonight I hear a man say that we shouldnt honor those fallen in war but rather those fallen in the cause of right and peace. I have mixed feelings about this statement as I believe that any one who chooses to put on this nations uniform is deserving of the nations gratitude...But what of those that served the cause of justice and preserving the peace? Yes the should receive all honor and respect but let us go first to that man that lead the nation through its worst crisis, and sacrificed much to lead our nation through a terrible war
As I walked around the Lincoln birthplace I was astounded at the primitiveness of the cabin and the surroundings. It was a rough life, a impoverished life on the frontier. But that built a character in Lincoln, that perhaps no other lifestyle would have. Now having lived in the region for a few years I know that the elements are harsh and that those that lived off of the land eked out barely an existence.
While living on Knob Creek near the road that ran from Bardstown (the territorial capital at the time) to "Hodgkins Mill" now Hodgekinsville) the boy Lincoln saw Slaves being driven to market, and solders going off to the frontier to fight the Indian. His Father was a tenant farmer, a sharecropper, who later moved his family to the Indiana territory so he could actually own the land he worked. Being of a lesser class and seeing how those even less fortunate than himself made an impression that lasted throughout his life. The inequalities of his day were innately wrong in his eyes even at a young age.
There is much more I could write but it is information that is well known. He was perhaps the most religious of any of our former Presidents, and he leaned heavily on his faith during the trials of his life. He prayed for inspiration, and I believe that God granted his requests. A poorly educated man, the work that framed his literary reference was the King James Bible. You can see that in his most famous work, a speech written in one draft on the back of an envelope with no corrections. ( I have seen that rough draft in Washington DC) But God and the Bible inspired this speech which I post for the Memorial Day...
The Gettysburg Address
Gettysburg, Pennsylvania
November 19, 1863

Four score and seven years ago our fathers brought forth on this continent, a new nation, conceived in Liberty, and dedicated to the proposition that all men are created equal.
Now we are engaged in a great civil war, testing whether that nation, or any nation so conceived and so dedicated, can long endure. We are met on a great battle-field of that war. We have come to dedicate a portion of that field, as a final resting place for those who here gave their lives that that nation might live. It is altogether fitting and proper that we should do this.
But, in a larger sense, we can not dedicate -- we can not consecrate -- we can not hallow -- this ground. The brave men, living and dead, who struggled here, have consecrated it, far above our poor power to add or detract. The world will little note, nor long remember what we say here, but it can never forget what they did here. It is for us the living, rather, to be dedicated here to the unfinished work which they who fought here have thus far so nobly advanced. It is rather for us to be here dedicated to the great task remaining before us -- that from these honored dead we take increased devotion to that cause for which they gave the last full measure of devotion -- that we here highly resolve that these dead shall not have died in vain -- that this nation, under God, shall have a new birth of freedom -- and that government of the people, by the people, for the people, shall not perish from the earth.
May God Bless our Service Men and Women today and especially those in harms way...
The Abraham Lincoln Birthplace Memorial,Sinking Springs farm, near Hodgkinsville KY. Inside this "temple" is a 16 foot by 18 foot mud and timber cabin that for many years was believed to be the cabin where Lincoln was born. Turns out that this was a newer cabin built about 1840, but nearly in the same spot as the older one stood
Labels: History, Kentucky, Quotable Quotes