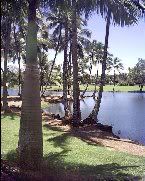 Name~ Hokule'a Kealoha

Short Bio~Hokule'a Kealoha is the Nom De Plume of a writer that formerly lived in Hawaii and is now living a life of adventure on the highways and byways of the American South . I am a Born Again follower of Jesus, as well as a wife, mother of cats and dogs,jeweler, entreprenuer, photographer and pilgrim...

Age~ Old enough to know better

Status~ Newly Single after 13 years of marriage,fur mom to the loving and devoted mini ShihTzu doggie Annabelle, born 6-11-2007 RIP 2-25-09, and the beautiful Abigail born 2-14-09

Hair Color~ natural brown/grey

Mood~ I ALWAYS have a mood, try me...

Loving~ Jesus, Hawaii, my furry friend, Abigail, my Pen Pals, Jewelry ,Blogging ,Writing anything,my Ipod,and being outdoors surrounded by my wonderful natural surroundings

Hating~ Boom Box Cars, Earspray, Abuse of Power,

Reading~













Books in Progress...








Just Finished Reading











Jesus, Divine Mercy ~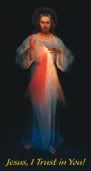 I Trust In You~

My Favorite Past Posts~Relive The Journey!~
2009~
















2008~


























2007~
















2006~
























2005~






































2004~
































2003~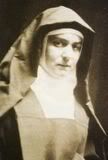 St. Edith Stein~Pray for Us

Religion Link List~






















Political Link List~









Arkansas Link List~
























Interactive Links~

Live WebCam Feed from the Mauna Lani Resort, Kohalla, Big Island of Hawaii


Click here for Aloha Joe!Live Hawaiian Music 24/7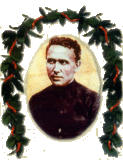 St. Damien of Molokai'i, Patron of Hawaii and the Outcasts among us, pray for us....




Hawaii Links~ ~





Technorotica for Blogging~




Join the Blue Ribbon Online Free Speech Campaign!





















Technorotica for Jewelers, and the Jewelry Trade~













December 25, 2008
A Nativity Prayer
The Blessed Mother and Child...the statue of Our Lady of Einsiedeln, patroness of St. Meinrad Archabbey, St Meinrad IN
Nativity Prayer of St. Ephraim the Syrian
The feast day of your birth resembles You, Lord
Because it brings joy to all humanity.
Old people and infants alike enjoy your day.
Your day is celebrated
from generation to generation.
Kings and emperors may pass away,
And the festivals to commemorate them soon lapse.
But your festival
will be remembered until the end of time.
Your day is a means and a pledge of peace.
At Your birth heaven and earth were reconciled,
Since you came from heaven to earth on that day
You forgave our sins and wiped away our guilt.
You gave us so many gifts on the day of your birth:
A treasure chest of spiritual medicines for the sick;
Spiritual light for the blind;
The cup of salvation for the thirsty;
The bread of life for the hungry.
In the winter when trees are bare,
You give us the most succulent spiritual fruit.
In the frost when the earth is barren,
You bring new hope to our souls.
In December when seeds are hidden in the soil,
The staff of life springs forth from the virgin womb.
St. Ephraim the Syrian (AD 306-373)