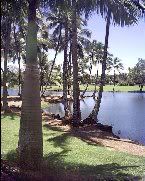 Name~ Hokule'a Kealoha

Short Bio~Hokule'a Kealoha is the Nom De Plume of a writer that formerly lived in Hawaii and is now living a life of adventure on the highways and byways of the American South . I am a Born Again follower of Jesus, as well as a wife, mother of cats and dogs,jeweler, entreprenuer, photographer and pilgrim...

Age~ Old enough to know better

Status~ Newly Single after 13 years of marriage,fur mom to the loving and devoted mini ShihTzu doggie Annabelle, born 6-11-2007 RIP 2-25-09, and the beautiful Abigail born 2-14-09

Hair Color~ natural brown/grey

Mood~ I ALWAYS have a mood, try me...

Loving~ Jesus, Hawaii, my furry friend, Abigail, my Pen Pals, Jewelry ,Blogging ,Writing anything,my Ipod,and being outdoors surrounded by my wonderful natural surroundings

Hating~ Boom Box Cars, Earspray, Abuse of Power,

Reading~













Books in Progress...








Just Finished Reading











Jesus, Divine Mercy ~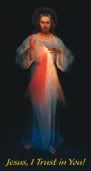 I Trust In You~

My Favorite Past Posts~Relive The Journey!~
2009~
















2008~


























2007~
















2006~
























2005~






































2004~
































2003~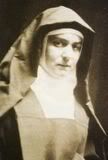 St. Edith Stein~Pray for Us

Religion Link List~






















Political Link List~









Arkansas Link List~
























Interactive Links~

Live WebCam Feed from the Mauna Lani Resort, Kohalla, Big Island of Hawaii


Click here for Aloha Joe!Live Hawaiian Music 24/7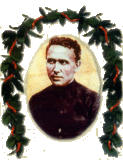 St. Damien of Molokai'i, Patron of Hawaii and the Outcasts among us, pray for us....




Hawaii Links~ ~





Technorotica for Blogging~




Join the Blue Ribbon Online Free Speech Campaign!





















Technorotica for Jewelers, and the Jewelry Trade~













December 31, 2008
The Resolution...Just Do It
The Dingle on the 9th Green, Legends of Indian Springs Louisville KY
I saw this write up in todays paper and thought that I would share it for new years... May all of you have a safe New Years Eve!
HEART & SOUL: Just do it, do it right, one choice at a time
By Jennifer Hansen (Contact)
Whatever you need to do, get it done.

Whomever you need to be, be that person. If there's something that needs to be said, say it.

Making resolutions is a process we might not have time for in 2009. Being resolute, on the other hand, is a finished state. It may be the very best 2009 mindset we can maintain.

When you are resolute, you simply do things. You don't "try" to do them.

You do them. For the record, this is what I aspire to, not what I consistently achieve. However, as things get more and more serious out there, being resolute is the mind-set that feels the best.

My sister is a very successful corporate human resources officer. For 35 years, she has worked with high-powered executives in some of the biggest communications and technology companies in the world. She insists that every one of them, at some point in their career, has struggled with self-doubt or fear of failure. The ones who move through those fears to achieve real success are those who steel themselves to take one step at a time.

"Sometimes, even for them, it really is 'fake it till you make it.' They put on a brave front and do their best, focusing on their strengths and working overtime to overcome their weaknesses. As soon as they get comfortable, they set new goals and challenge themselves again," she explains.

We don't hear much about how super-successful people struggle with doubt, and that's too bad. We also don't hear much about how being resolute comes down to daily choices - even really small ones.

For example, let's say you're a writer, a columnist perhaps, who resolved last year to finish her manuscript but failed to follow through. In 2009, with the same resolution jumping around and waving its arms to get her attention, she might set a more specific goal, like completing five pages a day, or 50 pages a week. Small steps, manageable challenges, realistic time commitment - now I just have to do it. Not try to do it, but be resolute and do it.

Two important tools help us become resolute. The first is rewards. Rewards are whatever we want them to be. The more often we build small rewards into our plan, the better our chances are of achieving goals. Maybe each time you write your monthly budget report on time, you make a batch of popcorn and watch a movie. Or every time you make a sales call to your least favorite client, you get to go to the bookstore and have a coffee. Whatever you do, reward yourself for being resolute.

The second tool is what I call a touch-stone or anchor, something that grounds, inspires or sustains you.

It can be a person, place or thing and it may vary with your activity. Perhaps you put something in the living room, a favorite family photo, that reminds you to be more patient with your spouse. At the office, however, it's an old basketball trophy that simply reminds you to act like a champion.

When I write, my touchstone is a Christmas tree. Tucked into the southeast corner of my bedroom, where it's nobody's business but mine if I have a Christmas tree all year long, it conveys a message that is personal and meaningful to me. That message emanates from what Christmas meant as a child and includes what a soft, glowing light means to most of us. It resonates with comfort, stability and a host of warmer emotions. Significantly in 2009, it also says what I want my column to say - thatfaith, hope and love abide, not just in my world, but in my words.

2009 may not be easy, but it can still be good. Start it by being resolute and you'll end it with goals achieved.
Labels: Louisville, Old Flames, Scenic Arkansas