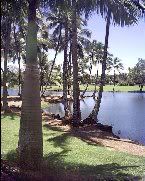 Name~ Hokule'a Kealoha

Short Bio~Hokule'a Kealoha is the Nom De Plume of a writer that formerly lived in Hawaii and is now living a life of adventure on the highways and byways of the American South . I am a Born Again follower of Jesus, as well as a wife, mother of cats and dogs,jeweler, entreprenuer, photographer and pilgrim...

Age~ Old enough to know better

Status~ Newly Single after 13 years of marriage,fur mom to the loving and devoted mini ShihTzu doggie Annabelle, born 6-11-2007 RIP 2-25-09, and the beautiful Abigail born 2-14-09

Hair Color~ natural brown/grey

Mood~ I ALWAYS have a mood, try me...

Loving~ Jesus, Hawaii, my furry friend, Abigail, my Pen Pals, Jewelry ,Blogging ,Writing anything,my Ipod,and being outdoors surrounded by my wonderful natural surroundings

Hating~ Boom Box Cars, Earspray, Abuse of Power,

Reading~













Books in Progress...








Just Finished Reading











Jesus, Divine Mercy ~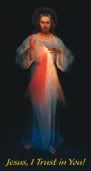 I Trust In You~

My Favorite Past Posts~Relive The Journey!~
2009~
















2008~


























2007~
















2006~
























2005~






































2004~
































2003~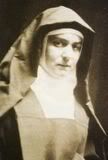 St. Edith Stein~Pray for Us

Religion Link List~






















Political Link List~









Arkansas Link List~
























Interactive Links~

Live WebCam Feed from the Mauna Lani Resort, Kohalla, Big Island of Hawaii


Click here for Aloha Joe!Live Hawaiian Music 24/7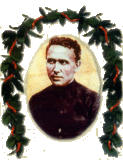 St. Damien of Molokai'i, Patron of Hawaii and the Outcasts among us, pray for us....




Hawaii Links~ ~





Technorotica for Blogging~




Join the Blue Ribbon Online Free Speech Campaign!





















Technorotica for Jewelers, and the Jewelry Trade~













February 08, 2009
Nehemiah 1~ Pray Over The Ruins
Against Heaven heavily iced and frozen branches defy gravaty's pull. Bella Vista AR
The words of Nehemiah the son of Hacaliah.
Now it happened in the month of Chislev, in the twentieth year, as I was in Susa the capital, that Hanani, one of my brothers, came with certain men from Judah. And I asked them concerning the Jews who escaped, who had survived the exile, and concerning Jerusalem. And they said to me, "The remnant there in the province who had survived the exile is in great trouble and shame. The wall of Jerusalem is broken down, and its gates are destroyed by fire."
As soon as I heard these words I sat down and wept and mourned for days, and I continued fasting and praying before the God of heaven.And I said, "O Lord God of heaven, the great and awesome God who keeps covenant and steadfast love with those who love him and keep his commandments,let your ear be attentive and your eyes open, to hear the prayer of your servant that I now pray before you day and night for the people of Israel your servants, confessing the sins of the people of Israel, which we have sinned against you. Even I and my father's house have sinned.We have acted very corruptly against you and have not kept the commandments, the statutes, and the rules that you commanded your servant Moses.Remember the word that you commanded your servant Moses, saying, 'If you are unfaithful, I will scatter you among the peoples,but if you return to me and keep my commandments and do them, though your dispersed be under the farthest skies, I will gather them from there and bring them to the place that I have chosen, to make my name dwell there.'They are your servants and your people, whom you have redeemed by your great power and by your strong hand.O Lord, let your ear be attentive to the prayer of your servant, and to the prayer of your servants who delight to fear your name, and give success to your servant today, and grant him mercy in the sight of this man."
Now I was cupbearer to the king.
Labels: Bella Vista, Scenic Arkansas, scripture, weather