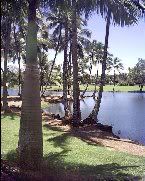 Name~ Hokule'a Kealoha

Short Bio~Hokule'a Kealoha is the Nom De Plume of a writer that formerly lived in Hawaii and is now living a life of adventure on the highways and byways of the American South . I am a Born Again follower of Jesus, as well as a wife, mother of cats and dogs,jeweler, entreprenuer, photographer and pilgrim...

Age~ Old enough to know better

Status~ Newly Single after 13 years of marriage,fur mom to the loving and devoted mini ShihTzu doggie Annabelle, born 6-11-2007 RIP 2-25-09, and the beautiful Abigail born 2-14-09

Hair Color~ natural brown/grey

Mood~ I ALWAYS have a mood, try me...

Loving~ Jesus, Hawaii, my furry friend, Abigail, my Pen Pals, Jewelry ,Blogging ,Writing anything,my Ipod,and being outdoors surrounded by my wonderful natural surroundings

Hating~ Boom Box Cars, Earspray, Abuse of Power,

Reading~













Books in Progress...








Just Finished Reading











Jesus, Divine Mercy ~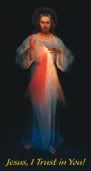 I Trust In You~

My Favorite Past Posts~Relive The Journey!~
2009~
















2008~


























2007~
















2006~
























2005~






































2004~
































2003~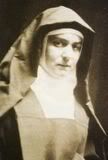 St. Edith Stein~Pray for Us

Religion Link List~






















Political Link List~









Arkansas Link List~
























Interactive Links~

Live WebCam Feed from the Mauna Lani Resort, Kohalla, Big Island of Hawaii


Click here for Aloha Joe!Live Hawaiian Music 24/7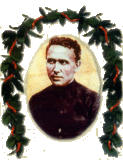 St. Damien of Molokai'i, Patron of Hawaii and the Outcasts among us, pray for us....




Hawaii Links~ ~





Technorotica for Blogging~




Join the Blue Ribbon Online Free Speech Campaign!





















Technorotica for Jewelers, and the Jewelry Trade~













August 17, 2009
Faithful In Small Things
Summer Barn, Garfield AR
Naaman, commander of the army of the king of Syria, was a great man with his master and in high favor, because by him the Lord had given victory to Syria. He was a mighty man of valor, but he was a leper.Now the Syrians on one of their raids had carried off a little girl from the land of Israel, and she worked in the service of Naaman's wife.She said to her mistress, "Would that my lord were with the prophet who is in Samaria! He would cure him of his leprosy."So Naaman went in and told his lord, "Thus and so spoke the girl from the land of Israel."And the king of Syria said, "Go now, and I will send a letter to the king of Israel."

So he went, taking with him ten talents of silver, six thousand shekels of gold, and ten changes of clothes.And he brought the letter to the king of Israel, which read, "When this letter reaches you, know that I have sent to you Naaman my servant, that you may cure him of his leprosy."And when the king of Israel read the letter, he tore his clothes and said, "Am I God, to kill and to make alive, that this man sends word to me to cure a man of his leprosy? Only consider, and see how he is seeking a quarrel with me."

8But when Elisha the man of God heard that the king of Israel had torn his clothes, he sent to the king, saying, "Why have you torn your clothes? Let him come now to me, that he may know that there is a prophet in Israel."So Naaman came with his horses and chariots and stood at the door of Elisha's house.And Elisha sent a messenger to him, saying, "Go and wash in the Jordan seven times, and your flesh shall be restored, and you shall be clean."But Naaman was angry and went away, saying, "Behold, I thought that he would surely come out to me and stand and call upon the name of the Lord his God, and wave his hand over the place and cure the leper.Are not Abana and Pharpar, the rivers of Damascus, better than all the waters of Israel? Could I not wash in them and be clean?" So he turned and went away in a rage.But his servants came near and said to him, "My father, it is a great word the prophet has spoken to you; will you not do it? Has he actually said to you, 'Wash, and be clean'?So he went down and dipped himself seven times in the Jordan, according to the word of the man of God, and his flesh was restored like the flesh of a little child, and he was clean.
Hoku:Dont you think this is wrong? When I went and worked that day for free we talked about this. You said that my doing that would not reflect in the compensation that I would receive should they hire me. Now They want me to come, work a 3 12 hour day 6 to 6 and ever other Saturday, possibly overnights which we NEVER discussed and they only want to pay 8.00 per hour, with no shift differential? I made twice this on my last freight job and worked a regular day...They pay better at Mc Donalds....

Temp lady: This is a Fortune 500 firm Forbes says they have the best benefits and promote from within. They will raise you to 10.00 after 90 days and give 5 percent raises...

Hoku: I have to drive 40 miles each way, and you cant eat benefits. I know these people and am very disappointed with them and with you. You are taking advantage of my situation, how desperate I am, and frankly Im shocked...

Temp Lady: But you will go?

Hoku: Do I have a choice?
I dont have much choice. I need some money, soon. I am out of savings and dont have anything left. Abi got sick this week after surgery and my cash for the lights and phone went to the vet. Do I regret that or her no way. I love her and was so frightened that I was going to lose her like my Annabelle that I would have moved heaven and earth to help her. I wont be able to access any services to help me financially due to the times I need to be at this job. I will continue to look and will take interviews and even long term temp work closer to home.
It was a rollercoaster week last week. Once I got home I went right to interviewing. I have signed with a insurance company to sell employer benefits. I also went to meet with a firm that was from a contact by our pastors new husband. They are 60 miles away below U of A in Fayetteville, so I would try to make arrangements to move asap should I get that job...but...the owner of this homspun trucking company is trying to get his debt refinanced and should he not be able to he will be closing his doors. I think that is a dead end as well.
I am thinking seriously about what I should do. I paid my rent this month and will be unable to do that again, until I get caught up. I need cheaper digs but cant move till I have a job. Next month I have two months lights and phone. I am taking the cable box back, and Abi and I are going to eat the cabinets bare before we go to the store again. They are pretty bare now.
The Insurance guy said that you work leads filing yur imaginary bucket... You have to call so many leads till the bucket is full. The spill over is sucess... in whatever you are doing. I feel like I have done that with job hunting. The bucket is spilling over I just need to keep on until something more beneficial spills into my lap. I have invested so much time and effort in seeking work, that there must be some payoff sometime. People are calling me for temp work...people are praying for an end to my personal nightmare. But I know that a lot of other people are suffering as well.
I am retooling my resume for another head hunter with ideas and I will be going to this job and doing my best to be the best employee they have got. I want to be faithful in the small things. Perhaps there is a payoff in the end
Labels: Abigail, Personal Growth, working