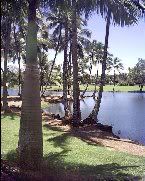 Name~ Hokule'a Kealoha

Short Bio~Hokule'a Kealoha is the Nom De Plume of a writer that formerly lived in Hawaii and is now living a life of adventure on the highways and byways of the American South . I am a Born Again follower of Jesus, as well as a wife, mother of cats and dogs,jeweler, entreprenuer, photographer and pilgrim...

Age~ Old enough to know better

Status~ Newly Single after 13 years of marriage,fur mom to the loving and devoted mini ShihTzu doggie Annabelle, born 6-11-2007 RIP 2-25-09, and the beautiful Abigail born 2-14-09

Hair Color~ natural brown/grey

Mood~ I ALWAYS have a mood, try me...

Loving~ Jesus, Hawaii, my furry friend, Abigail, my Pen Pals, Jewelry ,Blogging ,Writing anything,my Ipod,and being outdoors surrounded by my wonderful natural surroundings

Hating~ Boom Box Cars, Earspray, Abuse of Power,

Reading~













Books in Progress...








Just Finished Reading











Jesus, Divine Mercy ~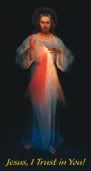 I Trust In You~

My Favorite Past Posts~Relive The Journey!~
2009~
















2008~


























2007~
















2006~
























2005~






































2004~
































2003~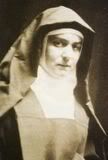 St. Edith Stein~Pray for Us

Religion Link List~






















Political Link List~









Arkansas Link List~
























Interactive Links~

Live WebCam Feed from the Mauna Lani Resort, Kohalla, Big Island of Hawaii


Click here for Aloha Joe!Live Hawaiian Music 24/7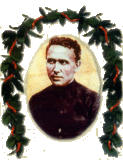 St. Damien of Molokai'i, Patron of Hawaii and the Outcasts among us, pray for us....




Hawaii Links~ ~





Technorotica for Blogging~




Join the Blue Ribbon Online Free Speech Campaign!





















Technorotica for Jewelers, and the Jewelry Trade~













September 26, 2009
The Way Forward, A Blogaversary post
Diamond Head Dreams Waikiki Beach Honolulu Hawaii

The very God who seems to be tormenting us is the one who truly loves us, the one we can trust without reserve. The deeper we go into the dark night of the uncomprehended God and trust in him, the more we will discover him and will find the freedom and love that will carry us through any and every dark night." Ratzinger (Pope Benedict XVI), God is Near Us, p.47
There have been many Dark nights in the six years since My Wide Blue Seas was born... First conceived as a rant blog against the huge issues we struggled against as Woody and I tried to cope with the culture, customs and predudices of our life in Hawaii. MWBS evolved into a personal/news blog then as we made the crossing to the Mainland, it changed again to a personal journal.
It has been a huge wonderful vehicle for self expression. I have made many new friends, and gained a wider perspective on the world and learned a lot about many things...The numbers dont matter much but I still think its amazing that nearly 80,000 people have stopped by, that I have written more than 1500 posts, intersected with countless lives...I am awed and amazed. Thanks for stopping by, for reading my posts and posting your kind comments. You bless my life continually