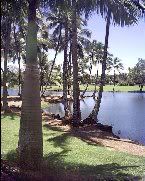 Name~ Hokule'a Kealoha

Short Bio~Hokule'a Kealoha is the Nom De Plume of a writer that formerly lived in Hawaii and is now living a life of adventure on the highways and byways of the American South . I am a Born Again follower of Jesus, as well as a wife, mother of cats and dogs,jeweler, entreprenuer, photographer and pilgrim...

Age~ Old enough to know better

Status~ Newly Single after 13 years of marriage,fur mom to the loving and devoted mini ShihTzu doggie Annabelle, born 6-11-2007 RIP 2-25-09, and the beautiful Abigail born 2-14-09

Hair Color~ natural brown/grey

Mood~ I ALWAYS have a mood, try me...

Loving~ Jesus, Hawaii, my furry friend, Abigail, my Pen Pals, Jewelry ,Blogging ,Writing anything,my Ipod,and being outdoors surrounded by my wonderful natural surroundings

Hating~ Boom Box Cars, Earspray, Abuse of Power,

Reading~













Books in Progress...








Just Finished Reading











Jesus, Divine Mercy ~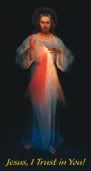 I Trust In You~

My Favorite Past Posts~Relive The Journey!~
2009~
















2008~


























2007~
















2006~
























2005~






































2004~
































2003~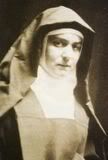 St. Edith Stein~Pray for Us

Religion Link List~






















Political Link List~









Arkansas Link List~
























Interactive Links~

Live WebCam Feed from the Mauna Lani Resort, Kohalla, Big Island of Hawaii


Click here for Aloha Joe!Live Hawaiian Music 24/7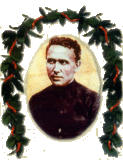 St. Damien of Molokai'i, Patron of Hawaii and the Outcasts among us, pray for us....




Hawaii Links~ ~





Technorotica for Blogging~




Join the Blue Ribbon Online Free Speech Campaign!





















Technorotica for Jewelers, and the Jewelry Trade~













November 11, 2009
Light Unending~ A Tribute To Our Fallen Veterans
Tribute To The Fallen Memorial to the victims of the Ft. Hood massacre, and all veterans. St. Steven Church Bentonville AR
Day is done, but love unfailing
Dwells ever here;
Shadows fall, but hope, prevailing
Calms every fear
Loving Father, none forsaking
Take our hearts, of Love's own making
Watch our sleeping, guard our waking...
Be always near.

Dark descends, but Light Unending
Shines through our night;
You are with us, ever lending
New strength to sight
One in love, You truth confessing
One in hope, of heavens blessing
May we see, in Love's possessing
Love's endless light

Eyes will close, but You, unsleeping
Watch by our side
Death may come, in Love's safekeeping
Still we abide
God of love, all evil quelling
Sin forgiving, fear dispelling
Stay with us,our hearts indwelling
This eventide
James Quinn SJ
From the "Shorter Morning and Evening Prayer"
a Psalter of the Liturgy of the Hours
Liturgical Press
Collegeville Minnesota
Today let us remember, that those that serve out of love of country do more than serve that country they serve the cause of peace and ultimately the cause of Christ
The Catechism of the Catholic Church
Let us not forget those that serve in the Armed Forces and their families today and everyday, May God bless them and keep them from harm.
St Martin of Tours, patron of the solider and whose feast day this is, pray for us and for those that serve in uniform today. Amen
Labels: Catholic, Current Events, Poem, Quotable Quotes