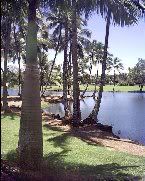 Name~ Hokule'a Kealoha

Short Bio~Hokule'a Kealoha is the Nom De Plume of a writer that formerly lived in Hawaii and is now living a life of adventure on the highways and byways of the American South . I am a Born Again follower of Jesus, as well as a wife, mother of cats and dogs,jeweler, entreprenuer, photographer and pilgrim...

Age~ Old enough to know better

Status~ Newly Single after 13 years of marriage,fur mom to the loving and devoted mini ShihTzu doggie Annabelle, born 6-11-2007 RIP 2-25-09, and the beautiful Abigail born 2-14-09

Hair Color~ natural brown/grey

Mood~ I ALWAYS have a mood, try me...

Loving~ Jesus, Hawaii, my furry friend, Abigail, my Pen Pals, Jewelry ,Blogging ,Writing anything,my Ipod,and being outdoors surrounded by my wonderful natural surroundings

Hating~ Boom Box Cars, Earspray, Abuse of Power,

Reading~













Books in Progress...








Just Finished Reading











Jesus, Divine Mercy ~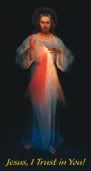 I Trust In You~

My Favorite Past Posts~Relive The Journey!~
2009~
















2008~


























2007~
















2006~
























2005~






































2004~
































2003~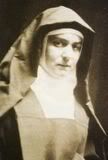 St. Edith Stein~Pray for Us

Religion Link List~






















Political Link List~









Arkansas Link List~
























Interactive Links~

Live WebCam Feed from the Mauna Lani Resort, Kohalla, Big Island of Hawaii


Click here for Aloha Joe!Live Hawaiian Music 24/7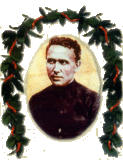 St. Damien of Molokai'i, Patron of Hawaii and the Outcasts among us, pray for us....




Hawaii Links~ ~





Technorotica for Blogging~




Join the Blue Ribbon Online Free Speech Campaign!





















Technorotica for Jewelers, and the Jewelry Trade~













July 25, 2007
Our new baby, Annabelle at 7 weeks
Well, Woody and I are trying something a lot of couples do when things get a bit rocky, we are having a baby. No, silly, a furry baby. We went out to Mc Curtain Oaklahoma to see a litter of small sized Shih Tzu puppies and fell in love with this charmer. She should be home with us some time in mid August.
Good thing that Robert Rholm of "Personality Insights" has some words of wisdom for me. I am a first time dog owner and this whole adventure into being a doggy guardian will be humorous to a lot of you old hands. Woody constantly says "She's your dog I am only helping..." but everytime he spoke she'd stop and look at him... Id say it was love at first sight...and we shall see... but first lets see what the good doctor has to say...
Tip: How to set "strict" training limits for your dog.


Ordinarily my Tips have a more serious "flavor," but this one is on the lighter side.

I don't know how many of you are dog lovers, but I certainly am! My daughter, Esther, and I co-own a five pound miniature Yorkie. Her name is Bebe and she is one of the loves of my life.

There are so many things about Bebe that I admire. She is ALWAYS excited to see me, even if I only go out of the room for a couple of minutes. She is obedient, has a sweet spirit, exhibits a good attitude and, she is humble. When I call her, she comes. When I tell her to wait, she obeys. It is phenomenal.

I have often asked God to help me be more like Bebe. If my actions towards Him are always like Bebe's are towards me, then everything will be alright!

This past week, someone gave me a cute article that I wanted to share with you. Many of you have probably had a pet at sometime in your life and more than likely, it was a dog. Even if not, I believe you will be able to identify with the following progression of ownership.

How to set "strict" training limits for your dog.

The dog is not allowed in the house.

Okay, the dog is allowed in the house, but only in certain rooms.

The dog is allowed in all rooms, but she has to stay off the furniture

The dog can get on only the old furniture.

Fine, the dog is allowed on all the furniture, but she is not allowed to sleep with the humans on the bed.

Okay, the dog is allowed on the bed, but only by invitation.

The dog can sleep on the bed, whenever she wants, but not under the covers.

The dog can sleep under the covers by invitation only.

Fine, the dog can sleep under the covers every night.

The humans must ask permission to sleep under the covers with the dog.

P.S. My dog is worried about the economy because Alpo is up to $1.00 per can. That is almost $7.00 in dog money.

Isn't that cute? And, I believe it is very true. Those of us who are pet owners have probably found ourselves becoming very relational with them over the years.

Feel free to copy these 10 "strict" training limits and put them where you can read them often. I am sure your dog will appreciate it!
Im sure they will
Yes Annabelle will have to contend with... you know... the seinor members of the pet portion of our household, Makoa and KaNani, who have never had another animal in the house with them that they didnt hunt... So Miss Annabelle will be in her crate for a while, when we are not directly supervising her activities. We brought home a few towels that were in the kennel that smelled robustly of dog. The cats seem to like them and are laying on them constantly. It will be an explosive meeting and quite and ajustment. A few feline feelings will be bent out of shape for sure. But I think that in the end they will take to her...shes a love and a licker, which will take her a long way in Nani's eyes and Mak will perhaps have a playmate big enough to take the romping he likes, (she is estimated to grow to 8-10 inches at the sholder and weigh between 7-10 lbs, her father was a 6 lb Imperial (miniature)Shih Tzu) and we will all get along pretty well.
Why get a dog? The lady accross the street got a Yorkie after her husband died and the companionship did her a world of good. I think a little unconditional love wouldnt hurt me either. As I sleep in my room alone, spend my day alone, walk alone and live my life alone, a little companion will be a good thing. I cant wait to bring her home. This is something I have wanted to do for a long time. I know that there are trials ahead but I know that there will be good things too for this little girl and me as well.
Sleep with one eye open, cause you dont know when you'll need to see something....Annabelle nearly asleep afer a photo shoot
Labels: Annabelle, Breaking News, Cats, Woody