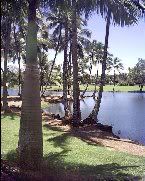 Name~ Hokule'a Kealoha

Short Bio~Hokule'a Kealoha is the Nom De Plume of a writer that formerly lived in Hawaii and is now living a life of adventure on the highways and byways of the American South . I am a Born Again follower of Jesus, as well as a wife, mother of cats and dogs,jeweler, entreprenuer, photographer and pilgrim...

Age~ Old enough to know better

Status~ Newly Single after 13 years of marriage,fur mom to the loving and devoted mini ShihTzu doggie Annabelle, born 6-11-2007 RIP 2-25-09, and the beautiful Abigail born 2-14-09

Hair Color~ natural brown/grey

Mood~ I ALWAYS have a mood, try me...

Loving~ Jesus, Hawaii, my furry friend, Abigail, my Pen Pals, Jewelry ,Blogging ,Writing anything,my Ipod,and being outdoors surrounded by my wonderful natural surroundings

Hating~ Boom Box Cars, Earspray, Abuse of Power,

Reading~













Books in Progress...








Just Finished Reading











Jesus, Divine Mercy ~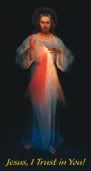 I Trust In You~

My Favorite Past Posts~Relive The Journey!~
2009~
















2008~


























2007~
















2006~
























2005~






































2004~
































2003~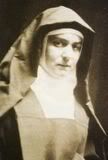 St. Edith Stein~Pray for Us

Religion Link List~






















Political Link List~









Arkansas Link List~
























Interactive Links~

Live WebCam Feed from the Mauna Lani Resort, Kohalla, Big Island of Hawaii


Click here for Aloha Joe!Live Hawaiian Music 24/7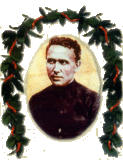 St. Damien of Molokai'i, Patron of Hawaii and the Outcasts among us, pray for us....




Hawaii Links~ ~





Technorotica for Blogging~




Join the Blue Ribbon Online Free Speech Campaign!





















Technorotica for Jewelers, and the Jewelry Trade~













November 16, 2007
Happy Anniversary Woody
Woody, holding Annabelle age 4 months at the groomer.
Lately,
Ive been thinking
that regardless of the pains
that we endure together
due to lack of
understanding...
We must love each other
somehow...

For how do you explain
enduring far beyond
reasonable expectation
of unity?

So, thank you for
enduring
and not giving up on us
Maybe someday,
God will explain...

or maybe He wont have to
Twelve Years
Eleven career changes (at least)
Ten Hawaiian vacations (not including the 4 years of living there)
Nine cars
Eight bank accounts
Seven Funerals
Six Cross country drives
Five Church memberships
Four Houses
Three Business ventures
Two Cats
and one Dog
This is a snap shot of the moments of our life. It has been an amazing time, and a trying time... I sometimes want to walk away, other times the thought of living without you is unbearable. Maybe one day, we will understand, but for now it is enough to know that you are there.
I love you
Labels: Annabelle, Marriage, Woody