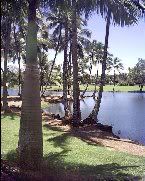 Name~ Hokule'a Kealoha

Short Bio~Hokule'a Kealoha is the Nom De Plume of a writer that formerly lived in Hawaii and is now living a life of adventure on the highways and byways of the American South . I am a Born Again follower of Jesus, as well as a wife, mother of cats and dogs,jeweler, entreprenuer, photographer and pilgrim...

Age~ Old enough to know better

Status~ Newly Single after 13 years of marriage,fur mom to the loving and devoted mini ShihTzu doggie Annabelle, born 6-11-2007 RIP 2-25-09, and the beautiful Abigail born 2-14-09

Hair Color~ natural brown/grey

Mood~ I ALWAYS have a mood, try me...

Loving~ Jesus, Hawaii, my furry friend, Abigail, my Pen Pals, Jewelry ,Blogging ,Writing anything,my Ipod,and being outdoors surrounded by my wonderful natural surroundings

Hating~ Boom Box Cars, Earspray, Abuse of Power,

Reading~













Books in Progress...








Just Finished Reading











Jesus, Divine Mercy ~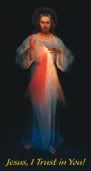 I Trust In You~

My Favorite Past Posts~Relive The Journey!~
2009~
















2008~


























2007~
















2006~
























2005~






































2004~
































2003~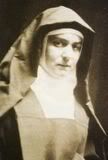 St. Edith Stein~Pray for Us

Religion Link List~






















Political Link List~









Arkansas Link List~
























Interactive Links~

Live WebCam Feed from the Mauna Lani Resort, Kohalla, Big Island of Hawaii


Click here for Aloha Joe!Live Hawaiian Music 24/7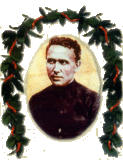 St. Damien of Molokai'i, Patron of Hawaii and the Outcasts among us, pray for us....




Hawaii Links~ ~





Technorotica for Blogging~




Join the Blue Ribbon Online Free Speech Campaign!





















Technorotica for Jewelers, and the Jewelry Trade~













February 13, 2009
Alas, Babylon...
The Birthplace of the Behemoth, Sam Walton's 5 and 10, on the Bentonville Square Bentonville AR


Revelation 18:10-20

"Alas! Alas! You great city,
you mighty city, Babylon!
For in a single hour your judgment has come."

And the merchants of the earth weep and mourn for her, since no one buys their cargo anymore,cargo of gold, silver, jewels, pearls, fine linen, purple cloth, silk, scarlet cloth, all kinds of scented wood, all kinds of articles of ivory, all kinds of articles of costly wood, bronze, iron and marble,cinnamon, spice, incense, myrrh, frankincense, wine, oil, fine flour, wheat, cattle and sheep, horses and chariots, and slaves, that is, human souls.

"The fruit for which your soul longed
has gone from you,
and all your delicacies and your splendors
are lost to you,
never to be found again!"

The merchants of these wares, who gained wealth from her, will stand far off, in fear of her torment, weeping and mourning aloud,

"Alas, alas, for the great city
that was clothed in fine linen,
in purple and scarlet,
adorned with gold,
with jewels, and with pearls!
For in a single hour all this wealth has been laid waste."

And all shipmasters and seafaring men, sailors and all whose trade is on the sea, stood far off18and cried out as they saw the smoke of her burning,

"What city was like the great city?"

And they threw dust on their heads as they wept and mourned, crying out,

"Alas, alas, for the great city
where all who had ships at sea
grew rich by her wealth!
For in a single hour she has been laid waste.
Rejoice over her, O heaven,
and you saints and apostles and prophets,
for God has given judgment for you against her!"
BENTONVILLE, Ark. --
The big announcement from Wal-Mart Tuesday, cutting around 800 of its employees at the Bentonville home office, has left many people in northwest Arkansas stunned.
While the number is large, it could've been much worse.

Many are worried that the Wal-Mart layoffs would have a domino effect on the vendor community.

International Operations Are Staying Strong At Walmart

But what 40/29 News learned at a Bentonville Chamber of Commerce luncheon Wednesday is that Wal-Mart's organizational changes surprisingly won't be affecting its suppliers.

"They'll have to do different things within their environment to be able to service Wal-Mart, but overall, I don't see them cutting down on who they have in northwest Arkansas," said Ed Clifford, president and CEO of the Bentonville-Bella Vista Chamber of Commerce.

The reason for this is because the jobs that were cut from Wal-Mart for the most part aren't sales related.

The jobs that were cut mainly involve the areas that deal with new store expansion, which the company will be slowing.

For the most part, vendors said they won't feel the repercussions immediately, but they know they're not immune.

"The internal restructure of Wal-Mart hasn't affected any of the partners that we work with directly, so I feel that our company is safe right now. However, with the economy the way it is, I think everybody's nervous at this point," said Robin Foshee, a vendor for Coty beauty line.

But some suppliers did cut their workforce even before Wal-Mart's move Tuesday.

Gary Lowe worked for Genius Products, a DVD distributor. He was laid-off two weeks ago.

"They eliminated some positions to cut costs, about a 17 percent reduction overall," said Lowe.

So he's networking with other vendors to hopefully land a job.

But with the hundreds of people laid off Tuesday from Wal-Mart, he said it's going to be even harder.

"It puts some more competition out there on the market for jobs. I mean, more bodies for the same number or fewer jobs right now," said Lowe.

Lowe said he's not too worried. He said he got a pretty good severance package.

Those who were laid off from Wal-Mart will only be receiving severance pay until April.

Wal-Mart says they will allow its former employees to take jobs with vendors immediately, instead of waiting a year to apply.

But the problem is, because of the economy, many of these vendors currently have hiring freezes..
Courtesy 40/29news.com
Yeah, this wont affect suppliers, but the earthquake that rumbled though Benton county is effecting everyone. I was driving by the Home Office in the early afternoon and saw people with cardboard boxes out in the parking lot, I knew that something big had happened.
I was running errands and my last stop was an employment agency that was sending my resume to a business that needs an administrator. I wanted to meet this lady, her predecessor had been let go... and I had never met her. We discussed that the release of 800 middle and upper management types will only add to my difficulties with finding employment.
The attached article shows the ignorance of a lot of people. One persons job loss effects dozens of people. Its a cumulative affect. You aren't working so you don't go out to eat or shop which means retail and entertainment workers are affected and so on and so on. High rollers have a larger affect on the economy and tend to touch more people. Already I have seen the home of a man who was in Marketing go up for sale yesterday, He has a large family...what will they do?
Truth is that a lot of folks that came here will go back where they came from. They came when Wal mart hired them. I hear comments all of the time people would rather go "home". I know that a lot of vendor folks have actually done this once the vendor office closed. This area has built up with the idea that the Big Three employers WalMart Tyson and JB Hunt would continue to grow and expand. To have a lull in this growth is problematic... The extra houses wont sell, the empty vendor office space gets cheaper and cheaper... Already we have a 10 year glut of housing and excess retail space. Stores and business are folding up... This boom town may be going bust all around me
People are afraid. Businesses are in a panic. Like the scripture people are running around with their hands over their mouths gasping for air.
I am wondering how much of the panic is made by the news media? Many of the positions that WalMart eliminated they had been wanting to eliminate for a long time... So is housecleaning in a business necessary, you betcha. But its not the end of the world.
So if each business just held on to one job they were going to eliminate, this recession would end. If the banks would just stop foreclosing on homes for a two month period home prices would stabilize. Can people stop looking only to themselves can big business quit looking for every last buck, perhaps a lot of the misery would be resolved.
But I think we all can agree that the watchword of the world is grasping greed. We have only to look at the so called "stimulus" plan. So much for change... those greedy guts in Washington couldnt wait to spend all of that money... much of it will have little effect on the economy...
My hope is that it will have a phycological effect on the nation. It certainly has on the want ads. The pages for our area went from 4 to 8 pages, I responded to a dozen ads we shall see what happens
If you had said to me 10 years ago that the demand for containerized freight would shrink by double digits, that Wal Mart would stop growing... I would have laughed. But then I couldnt fathom that I would be living here in the land of Wal Mart Home Office
Labels: Breaking News, Current Events, Politics, Scenic Arkansas, scripture, working