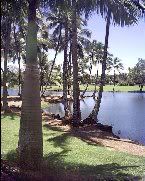 Name~ Hokule'a Kealoha

Short Bio~Hokule'a Kealoha is the Nom De Plume of a writer that formerly lived in Hawaii and is now living a life of adventure on the highways and byways of the American South . I am a Born Again follower of Jesus, as well as a wife, mother of cats and dogs,jeweler, entreprenuer, photographer and pilgrim...

Age~ Old enough to know better

Status~ Newly Single after 13 years of marriage,fur mom to the loving and devoted mini ShihTzu doggie Annabelle, born 6-11-2007 RIP 2-25-09, and the beautiful Abigail born 2-14-09

Hair Color~ natural brown/grey

Mood~ I ALWAYS have a mood, try me...

Loving~ Jesus, Hawaii, my furry friend, Abigail, my Pen Pals, Jewelry ,Blogging ,Writing anything,my Ipod,and being outdoors surrounded by my wonderful natural surroundings

Hating~ Boom Box Cars, Earspray, Abuse of Power,

Reading~













Books in Progress...








Just Finished Reading











Jesus, Divine Mercy ~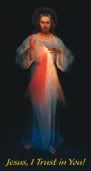 I Trust In You~

My Favorite Past Posts~Relive The Journey!~
2009~
















2008~


























2007~
















2006~
























2005~






































2004~
































2003~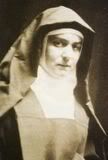 St. Edith Stein~Pray for Us

Religion Link List~






















Political Link List~









Arkansas Link List~
























Interactive Links~

Live WebCam Feed from the Mauna Lani Resort, Kohalla, Big Island of Hawaii


Click here for Aloha Joe!Live Hawaiian Music 24/7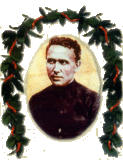 St. Damien of Molokai'i, Patron of Hawaii and the Outcasts among us, pray for us....




Hawaii Links~ ~





Technorotica for Blogging~




Join the Blue Ribbon Online Free Speech Campaign!





















Technorotica for Jewelers, and the Jewelry Trade~













March 18, 2009
Faith Beyond Knowing
Flowers by the roadside, near Blueeye MO
The Sacrifice of Isaac Gen 22

After these things God tested Abraham and said to him, "Abraham!" And he said, "Here am I."He said, "Take your son, your only son Isaac, whom you love, and go to the land of Moriah, and offer him there as a burnt offering on one of the mountains of which I shall tell you."So Abraham rose early in the morning, saddled his donkey, and took two of his young men with him, and his son Isaac. And he cut the wood for the burnt offering and arose and went to the place of which God had told him.

When they came to the place of which God had told him, Abraham built the altar there and laid the wood in order and bound Isaac his son and laid him on the altar, on top of the wood.Then Abraham reached out his hand and took the knife to slaughter his son.But the angel of the Lord called to him from heaven and said, "Abraham, Abraham!" And he said, "Here am I."He said, "Do not lay your hand on the boy or do anything to him, for now I know that you fear God, seeing you have not withheld your son, your only son, from me."And Abraham lifted up his eyes and looked, and behold, behind him was a ram, caught in a thicket by his horns. And Abraham went and took the ram and offered it up as a burnt offering

And the angel of the Lord called to Abraham a second time from heaven and said, "By myself I have sworn, declares the Lord, because you have done this and have not withheld your son, your only son, I will surely bless you,
I have always thought that this passage...this story in the Bible was amazing. How could that old man have so much faith in God? How could Isaac have so much faith he was a kid compaired to his father, though I am sure he was a grown man. How easily Isaac could have overpowered his father and not allowed him to secure him to the altar. But he trusted his Dad and his dad's God....
I have never had a great faith. I have people around me who say I have great faith, but truthfully I am filled with doubt... Maybe it was watching my parents struggle through life, and while my Mother was quick to give God the credit when something good happened, I wondered how much of the "miracle" was due to her formadible strength of will. The same is true in my life. I have wondered if the miracles in my life were self derived...I dont know anymore.
In this time of great suffering for so many people, I am more than aware of how it is for you to pray and pray and have the Heavens seem like brass to your desparate words. I feel like my life is like this.I know that God is listening but it seems like He isnt.
I so admire people with great faith, in the ashes of the day, as the sun is warmer, people are coming forward and shoping. I can only hope that a job for yours truly will soon follow. Woody has put our home up for sale. With the reduction of intrest rates this week I am hopeing that he will be able to sell and get the money out of it that he is entitled to. It will also change my credit rating for the better and that is really needed. I have lost a number of opportunities because my credit is a desiding factor, and while its not totally whacked its isnt helped with the HELOC being 90 percent of my available credit and its behind.
In other news, I have received an invite to drive out to Annabelle's breeder and have the pick of the litter of Li'l Man and My Little Shadow's pups,who were born Valentine's Day. These were Annabelle's parents. She has a litter once a year and its small there are 2 boys and 2 girls. There are other pups and older dogs. The breeder is a LCSW, and understands the grief process. She said not to push if it feels right we will go ahead if not I can come back. The financial burden is outweighed by the shear joy of having a furry person in my life...
I need the reminder to live in the moment, and not worry about the future so much.
Labels: Annabelle, Faith, Personal Growth, Woody, working